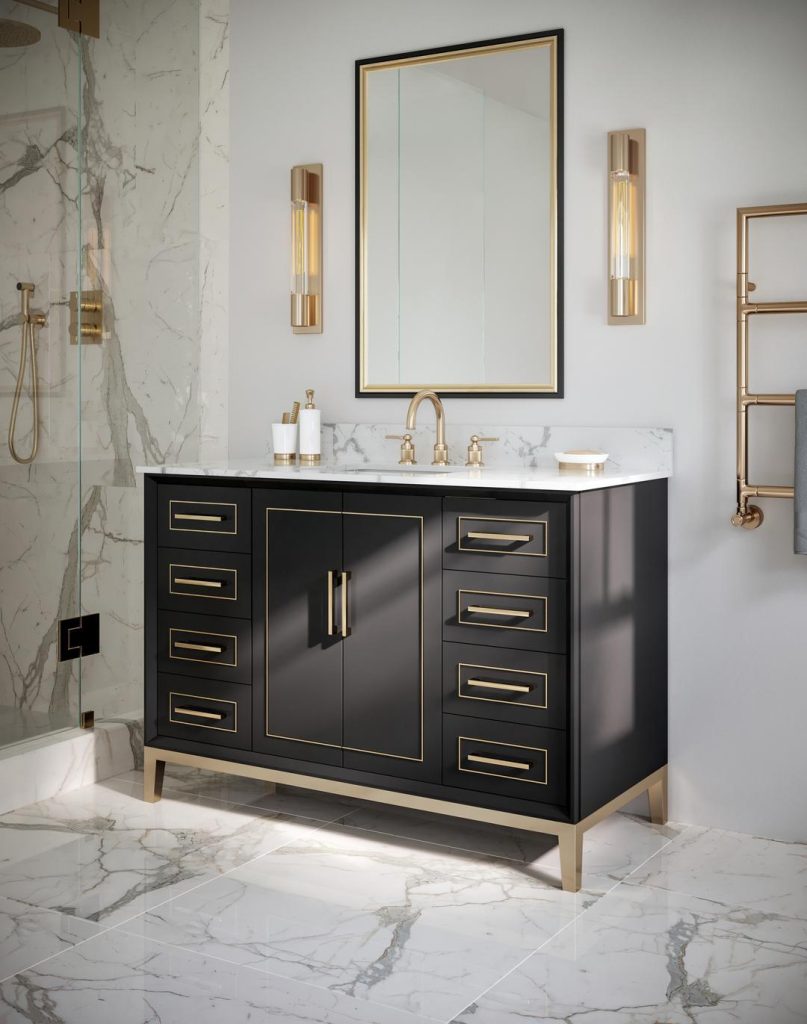 In the world of designer vanities, few names resonate with elegance and sophistication quite like BEMMA Design. As we dive into the exquisite world of BEMMA bathroom furniture, prepare to be inspired by the fusion of aesthetics and functionality that defines our collections.
From sleek and contemporary designs to timeless classics, BEMMA caters to diverse tastes, ensuring that your bathroom becomes a haven of luxury.
Why Bemma Designer Vanities? Unparalleled Designer Vanity Craftsmanship
At the heart of every BEMMA Design vanity lies the craftsmanship that epitomizes excellence. As well, meticulously handcrafted by skilled artisans, each vanity is a testament to precision and attention to detail. BEMMA's commitment to quality is not merely a promise but an experience that transforms your bathroom into a work of art.
Contemporary Vanity Elegance
Moreover, for those with a penchant for modernity, BEMMA offers a range of contemporary designer vanities that redefine bathroom aesthetics. Clean lines, minimalist designs, and premium materials come together to create a visual masterpiece. These vanities effortlessly elevate your bathroom's ambiance, making it a reflection of your refined taste.
Timeless Classics
BEMMA also honors the classics, offering vanities that capture the enduring charm of traditional designs. Rich wood finishes, intricate details, and timeless silhouettes combine to bring a touch of old-world elegance to your bathroom. These pieces are not just functional but also conversation starters, adding character to your space.
Functionality Meets Style
Furthermore, a bathroom vanity must not only be visually captivating but also highly functional. BEMMA understands this perfectly, ensuring that every vanity offers ample storage space, convenient organization, and smart features. Whether you need extra drawers for toiletries or integral power outlets for hair and grooming accessories, BEMMA's vanities deliver both form and function.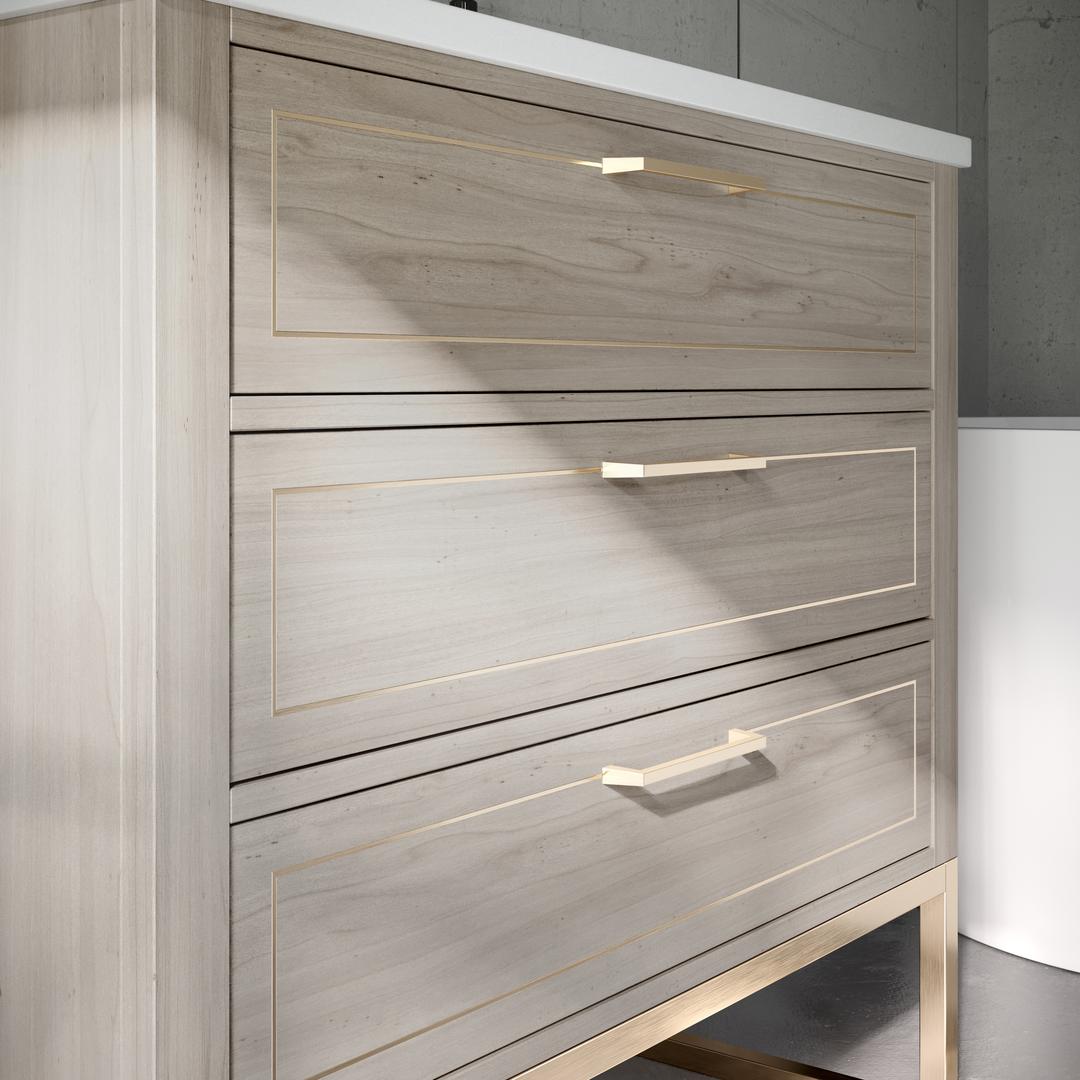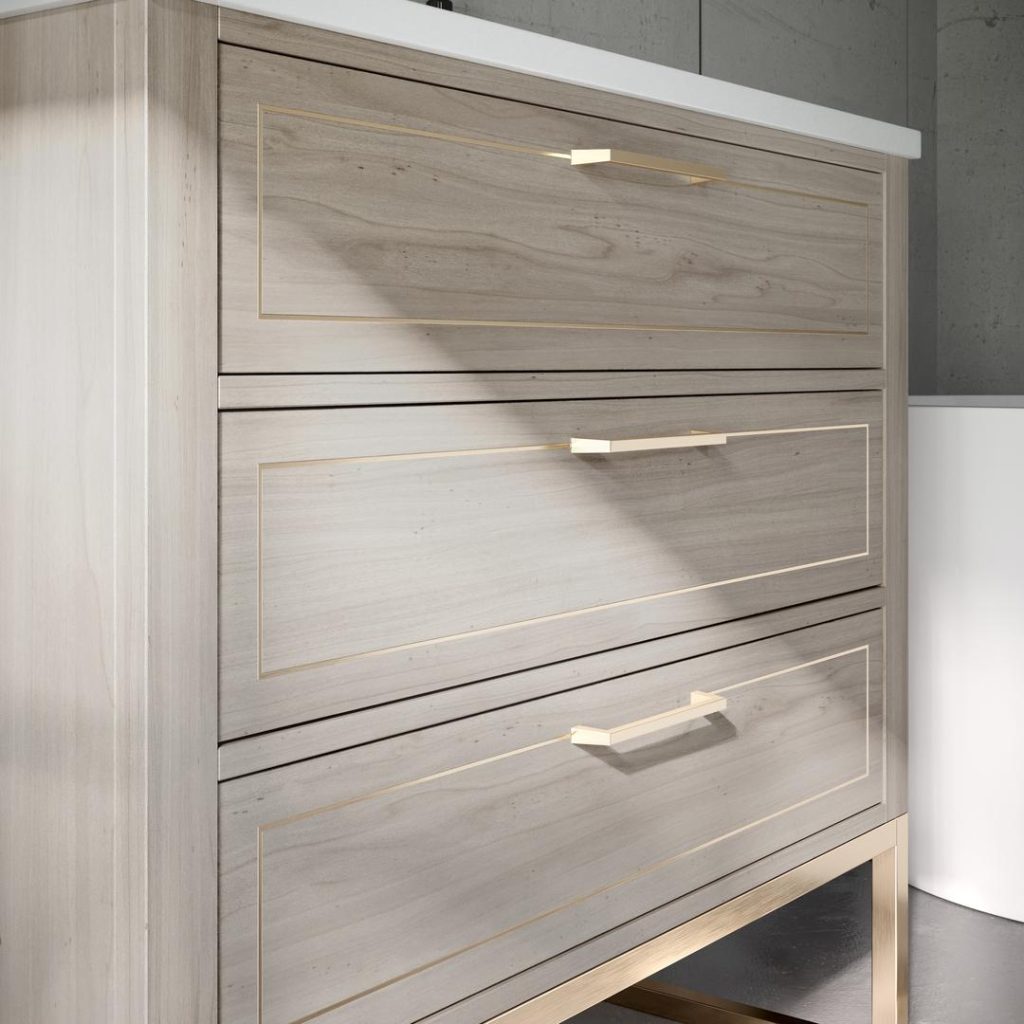 Diverse Sizes and Configurations
Every bathroom is unique and BEMMA recognizes the importance of flexibility. Their designer vanities come in various sizes and configurations, making them suitable for large master bathrooms or cozy powder rooms. Moreover, no matter the space available, you can find a BEMMA vanity that fits seamlessly.
Designer Vanity Quality Materials
BEMMA's commitment to excellence extends to the choice of materials. Only the finest materials are used, ensuring that your vanity not only looks luxurious but also stands the test of time. From kiln dried premium woods to premium lacquers and durable countertops, every component is selected with longevity in mind.
Custom Vanities with Options
Personalization is key to creating a bathroom that truly reflects your style. BEMMa offers customization options, allowing you to choose finishes, hardware, and other details that resonate with your vision. Furthermore, this level of personalization ensures that your bathroom vanity is a unique expression of your taste.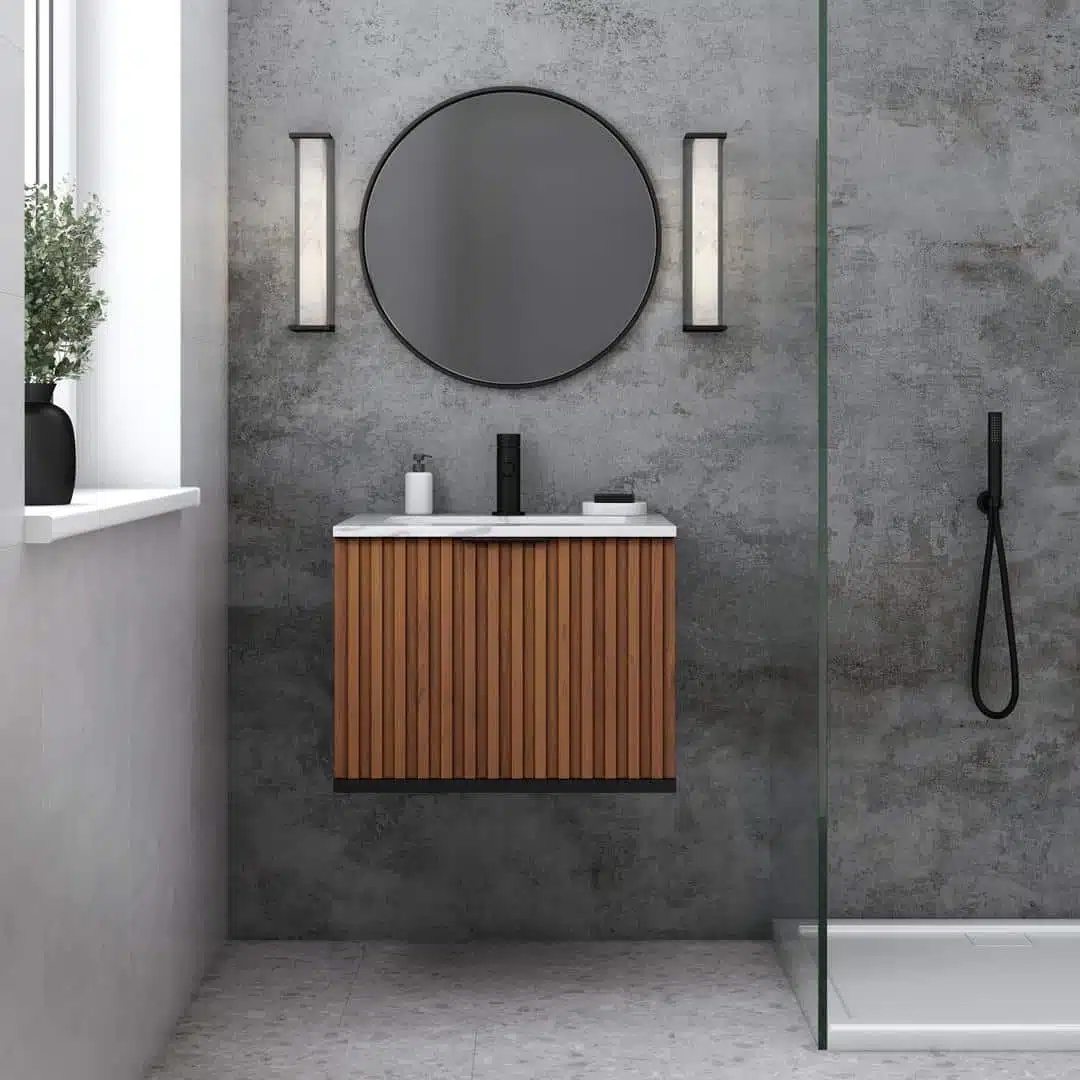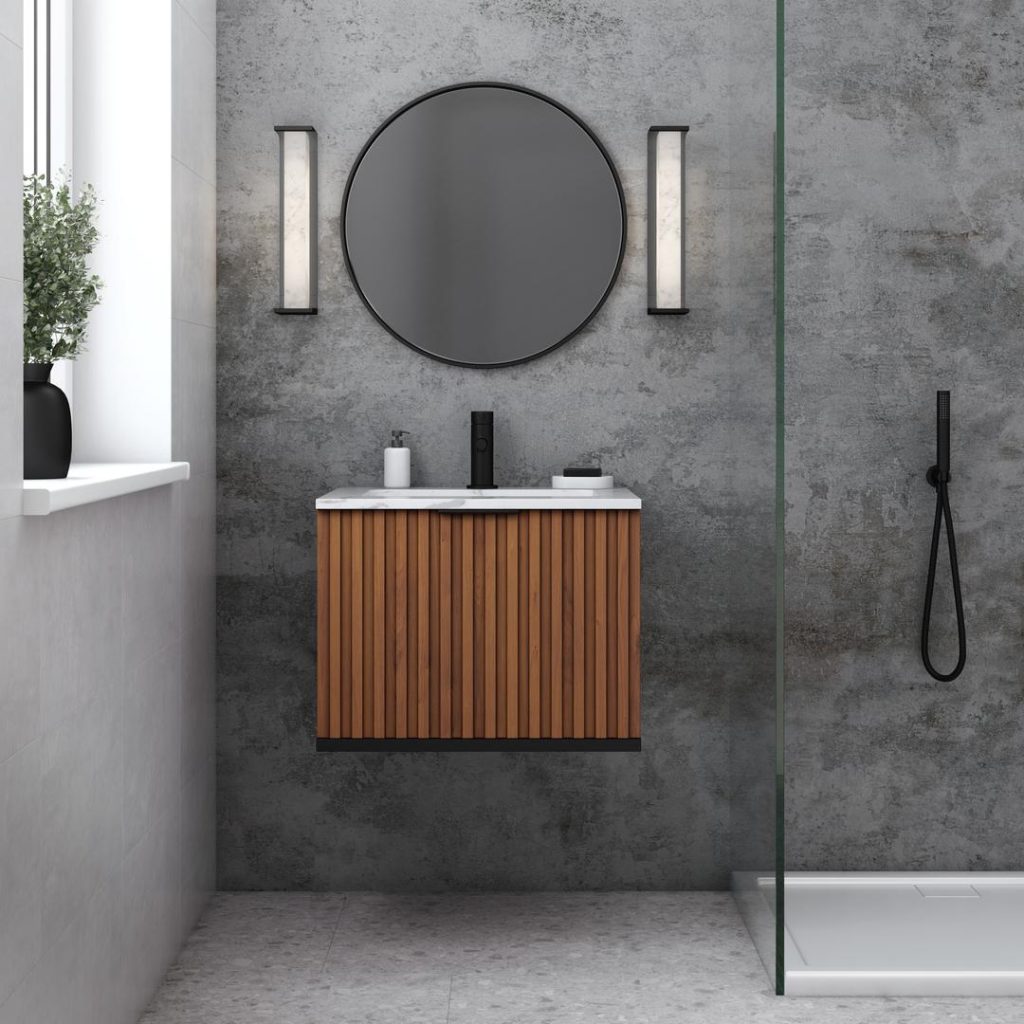 Eco-Consciousness Vanities
In an era where sustainability is a priority, BEMMA aligns with eco-conscious values. All
of their designer vanities incorporate sustainable materials and responsible manufacturing practices, making them an excellent choice for those who seek both luxury and environmental responsibility.
Benefits of Bemma Vanities:
Elevate Bathroom Aesthetics: BEMMA Designer Vanities transform your bathroom into a luxurious sanctuary, blending style and functionality effortlessly.
Premium Craftsmanship: Handcrafted with precision, BEMMA's vanities reflect unparalleled craftsmanship and attention to detail.
Contemporary and Traditional Styles: From contemporary minimalism to timeless classics, BEMMA caters to diverse design preferences.
Functionality: BEMMA vanities offer ample storage and smart features, ensuring they are as practical as they are beautiful.
Customization: Personalize your vanity with a range of options, creating a unique bathroom space that aligns with your vision.
Sustainability: Many BEMMA vanities incorporate eco-friendly materials and manufacturing processes, making them a responsible choice for environmentally conscious consumers.
Diverse Collections: Explore a variety of collections, including contemporary, traditional, transitional, space-saving, and custom options, to find the perfect fit for your bathroom.
In conclusion, BEMMA Design Vanities redefine luxury in the realm of bathroom design. With a commitment to craftsmanship, aesthetics, and sustainability, BEMMA ensures that your bathroom becomes a reflection of your taste and values. Lastly, whether you seek modernity or tradition, functionality or customization, BEMMA's diverse offerings have you covered, making them a standout choice for elevating your bathroom aesthetics. Transform your bathroom into a haven of luxury with BEMMA's vanities today!