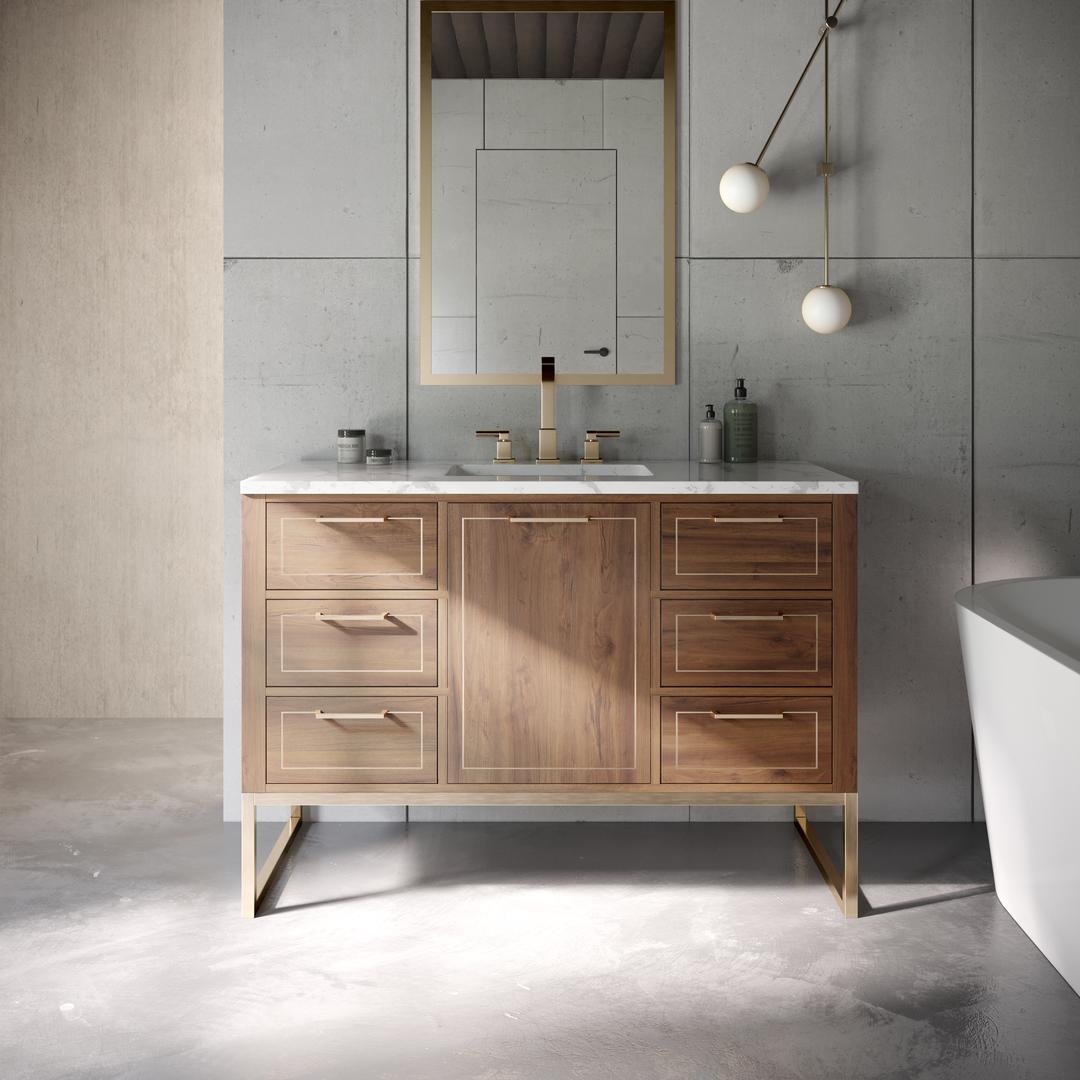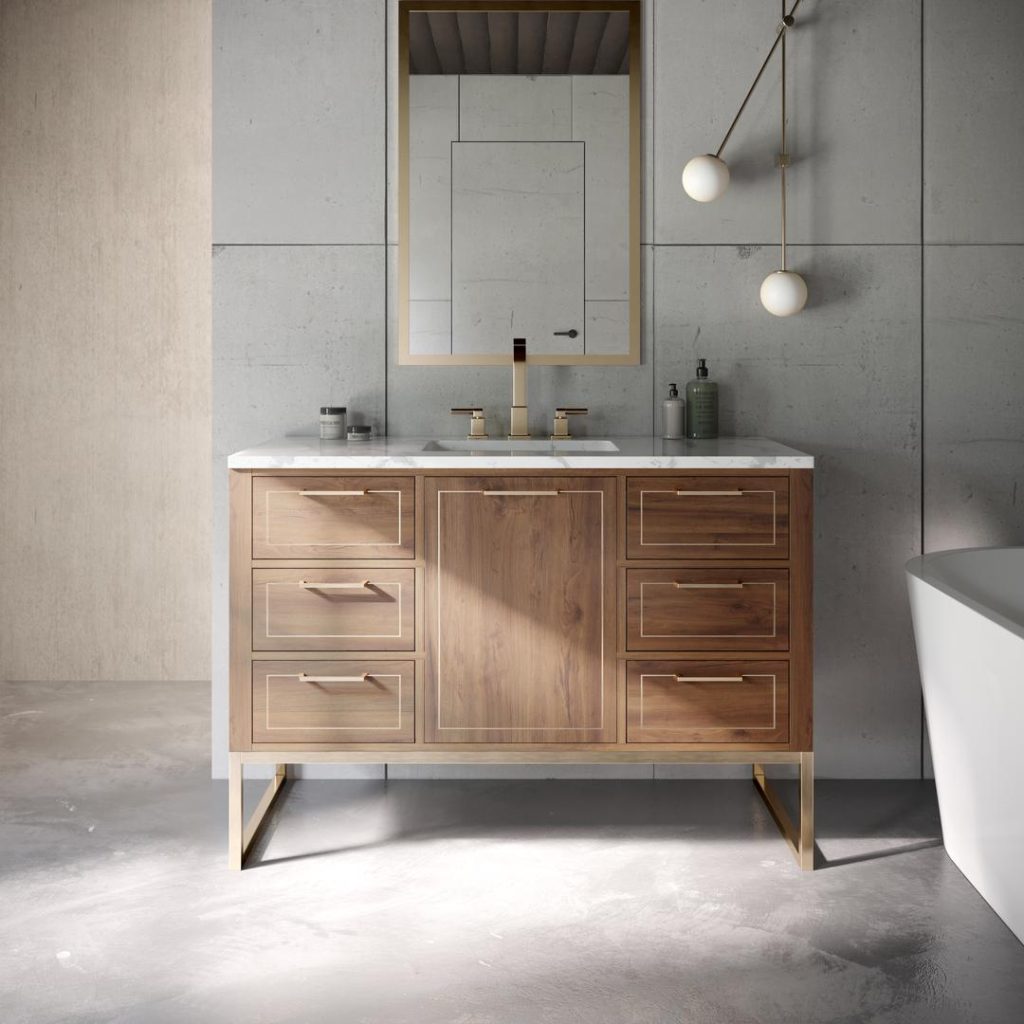 The bathroom is a space of sanctuary and practicality in our homes. The choice of a vanity can greatly influence its overall ambiance. BEMMA, a name synonymous with quality and style, offers a 48 inch vanity from the Markham Collection that combines elegance, functionality, and superior craftsmanship. Let's explore the details of this exquisite piece that can transform your bathroom into a haven of beauty and utility.
Timeless Vanity Design Meets Modern Sophistication
The Markham Collection by BEMMA has always been known for its timeless design and modern sophistication. Our 48 inch vanity is a shining example. As well, its contemporary aesthetic is defined by clean lines, a minimalist silhouette. We have created a versatile design that seamlessly complements a wide range of bathroom styles. Whether your decor leans towards the traditional or embraces a more modern look, this vanity's timeless design effortlessly integrates into your space.
Perfect Size for Versatile Application
The 48 inch bathroom vanity from the Markham Collection strikes the perfect balance between size and functionality. Designed to comfortably fit into various bathroom sizes, it is a versatile choice for both spacious master bathrooms and more compact guest bathrooms. Moreover, its well-optimized dimensions offer an abundance of countertop space while ensuring ample storage within the vanity's cabinets and drawers.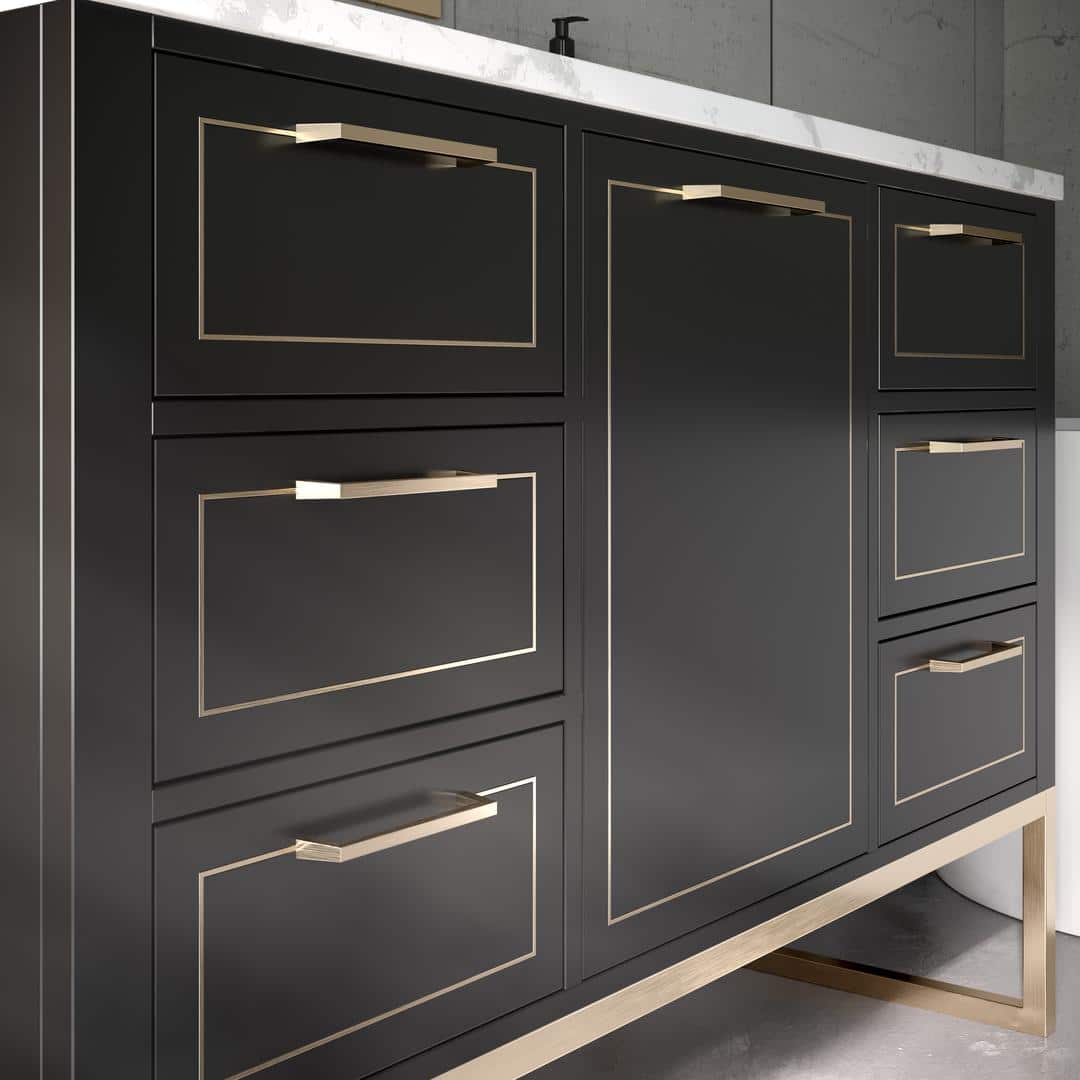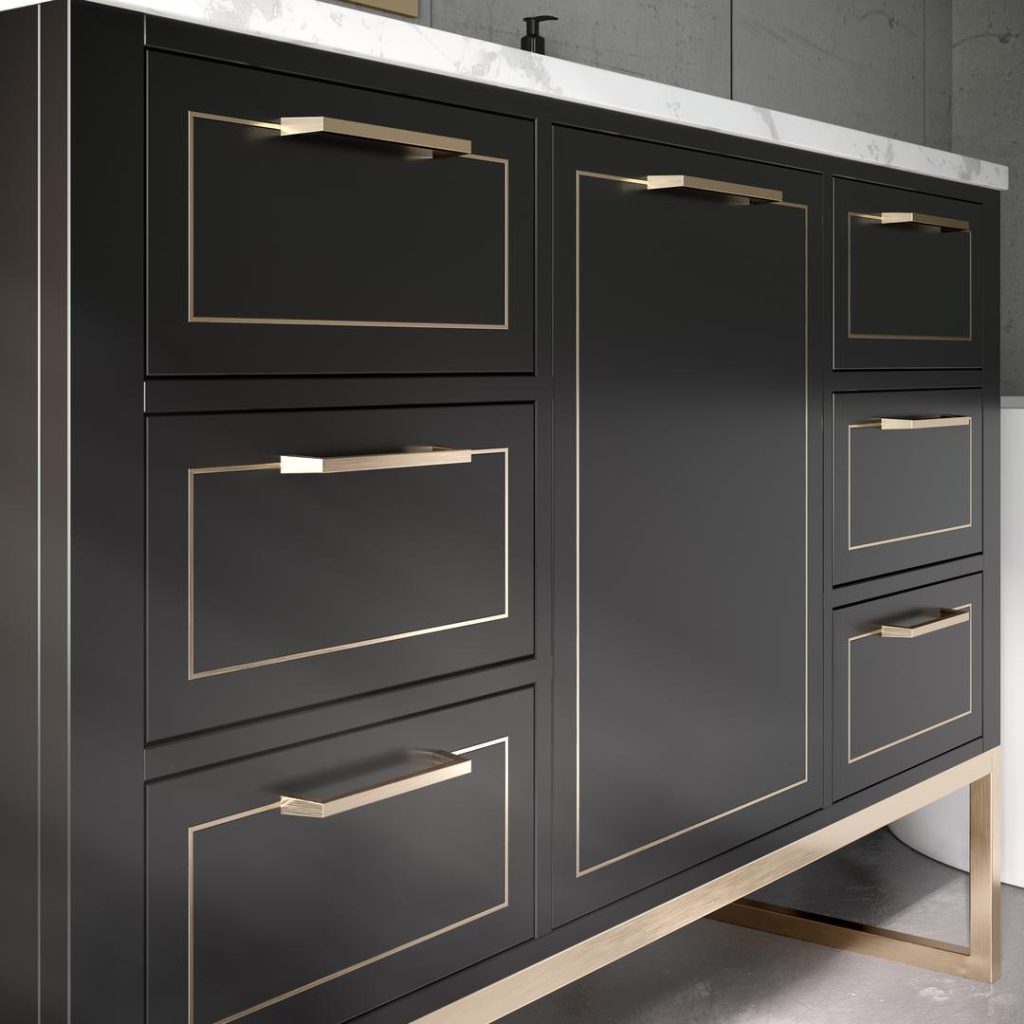 Exceptional Durability for Longevity
A bathroom vanity should be able to withstand the daily wear and tear of a busy household, and the Markham 48 inch vanity is crafted with longevity in mind. Furthermore, constructed from high-quality materials, it boasts exceptional durability, ensuring that it can endure the test of time. Also, you can trust that this vanity will remain robust and aesthetically pleasing for years to come, even in the most bustling of households.
Versatile Vanity Finish Options for Personalization
At BEMMA, we understand that individual tastes vary, and your bathroom vanity should reflect your personal style. Hence, the Markham 48 inch vanity is available in a variety of finishes. This allows you to choose the one that harmonizes with your bathroom's decor. Whether you prefer a classic light finish for a timeless look or a rich dark finish, our collection offers options tailored to your unique preferences.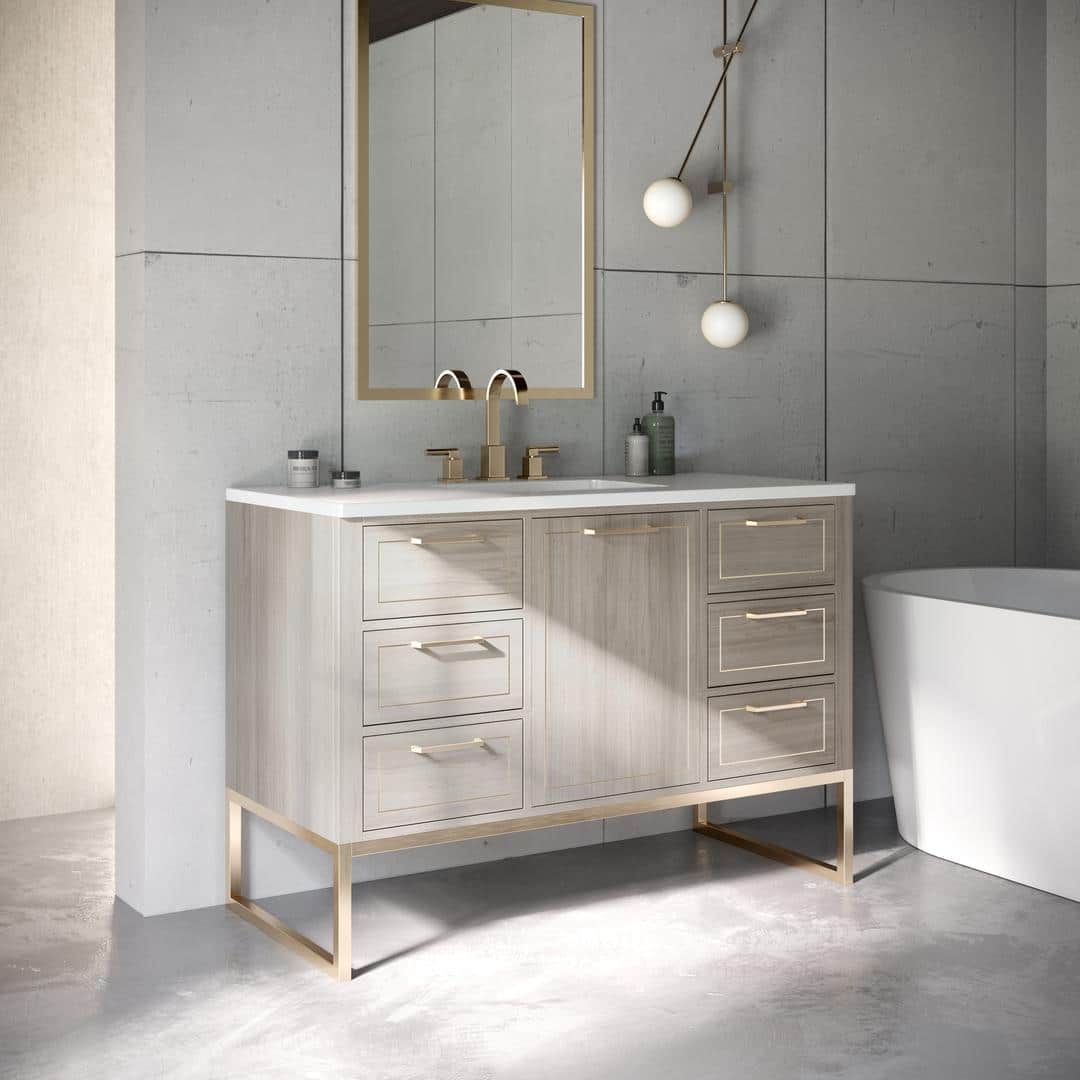 Effortless Assembly for Convenience
We recognize that your time is valuable. The installation process should be as seamless as possible. Moreover, the Markham 48 inch vanity is thoughtfully designed for easy assembly. Also, complete with comprehensive instructions and all the necessary hardware, it's simple. With minimal effort, you can ensure that your new vanity is installed and ready to enhance your bathroom's aesthetics and functionality.
Affordable Luxury for Discerning Homeowners
Furthermore, achieving a luxurious bathroom doesn't have to come with a hefty price tag. Our Collection's 48 inch bathroom vanity offers affordable elegance, enabling you to attain a high-end look without straining your budget. We cater to homeowners who appreciate both quality and affordability, making luxury accessible to all.
In summary, our 48 inch bathroom vanity from BEMMA is a testament to our commitment to providing top-quality products that elevate your living spaces. Its timeless design, versatile size, exceptional durability, customizable finishes, and effortless assembly make it an irresistible choice for those looking to enhance their bathroom's style and functionality. Transform your bathroom with the Markham 48 inch vanity. Experience the perfect fusion of form and function. Your dream bathroom is just a choice away!