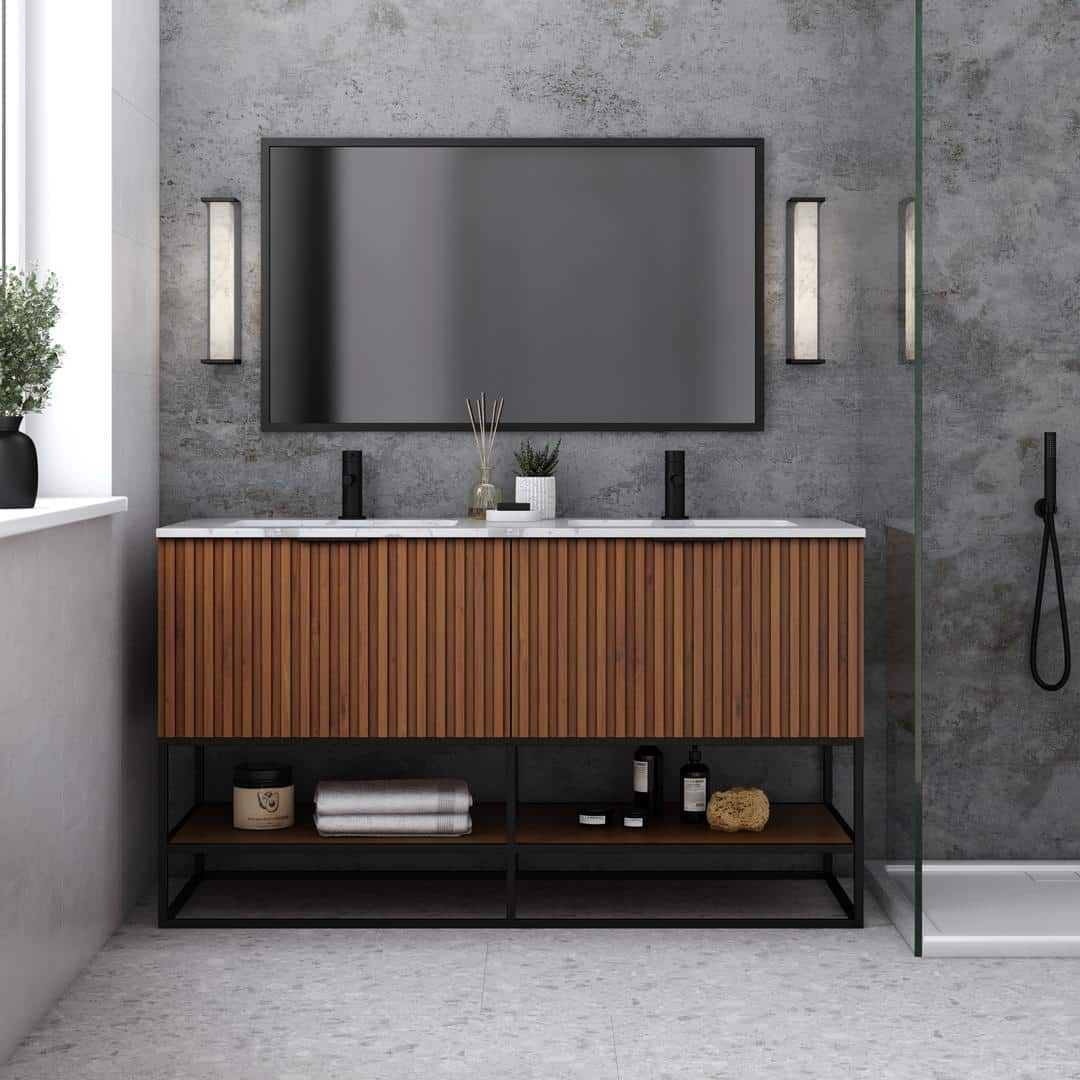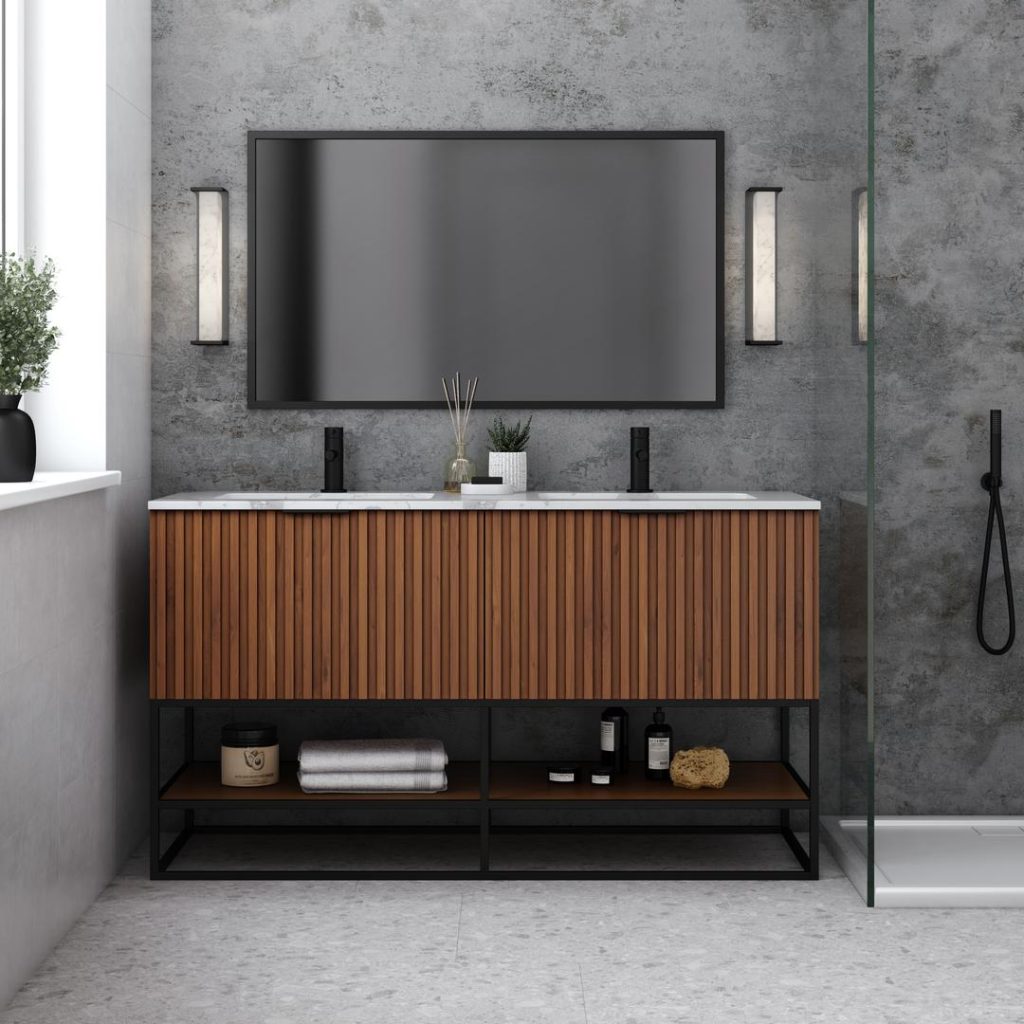 Your bathroom is a sanctuary, a place of rejuvenation and self-care. Its design should be a reflection of your unique style and sophistication. In the realm of bathroom fixtures, the choice of a vanity is paramount as it sets the tone for the entire space. Furthermore, BEMMA, a trusted name in luxury bathroom fixtures, presents the 60 inch bathroom vanity from the Terra Collection, available in two exquisite finishes: Cashmere grey and Walnut. Also, in this comprehensive guide, we will explore the essence of this stunning vanity, its design, material selection, customization options, and how it can transform your bathroom into a haven of opulence and style.
Design Excellence
The 60 inch bathroom vanity from BEMMA's Terra Collection is a testament to design excellence. It strikes the perfect balance between aesthetics and functionality, showcasing a timeless design that seamlessly adapts to a wide range of bathroom styles. Whether your bathroom leans towards traditional elegance or modern sophistication, this vanity effortlessly becomes the centerpiece of your space.
60 Inch Bathroom Vanity Customization for Personalization
As well, BEMMA believes that your bathroom fixtures should be a reflection of your unique style and taste. The 60 inch vanity from the Terra Collection offers a range of customization options, allowing you to personalize it to your preferences. Therefore, choose from various countertop materials, sink styles, and hardware finishes to create a vanity that aligns perfectly with your vision.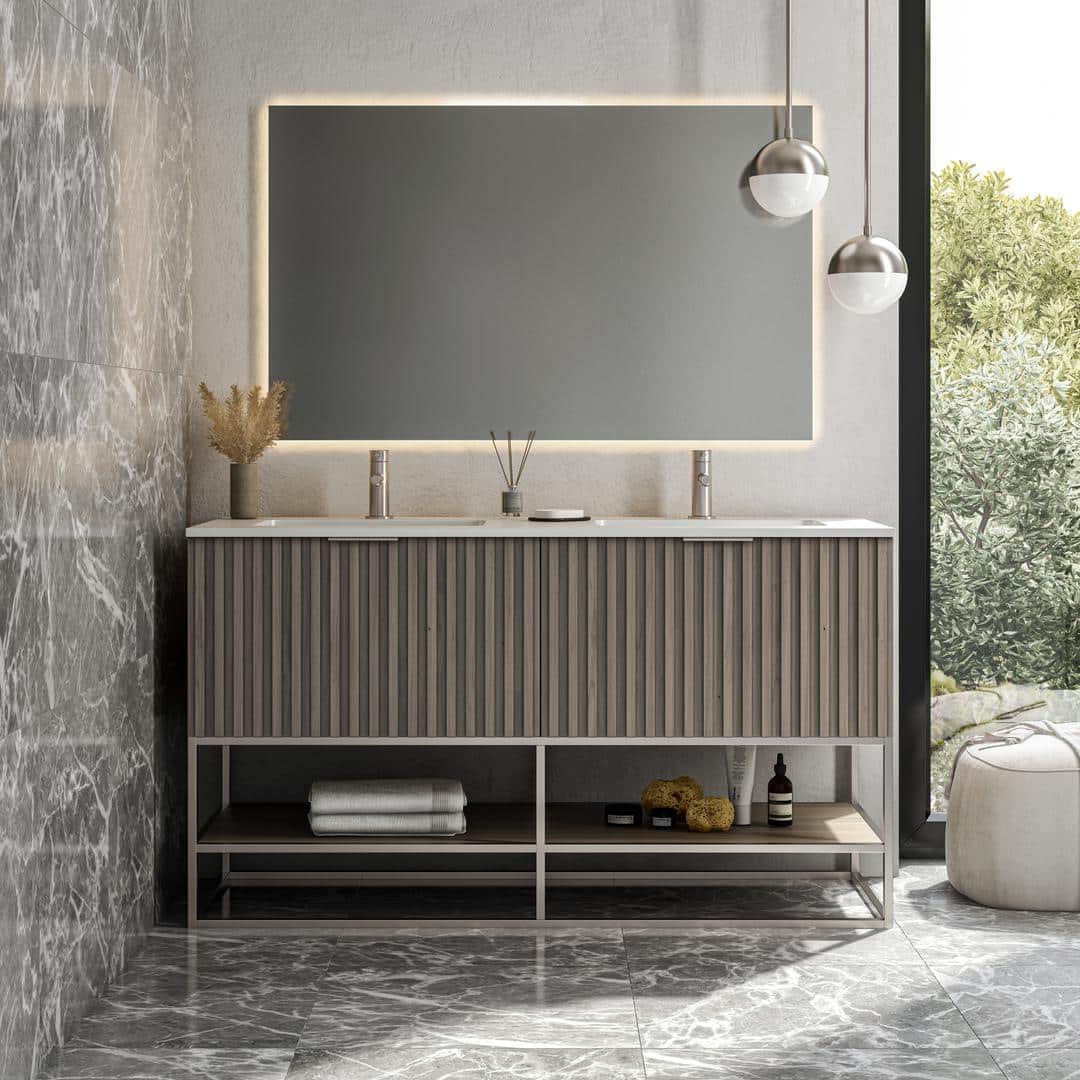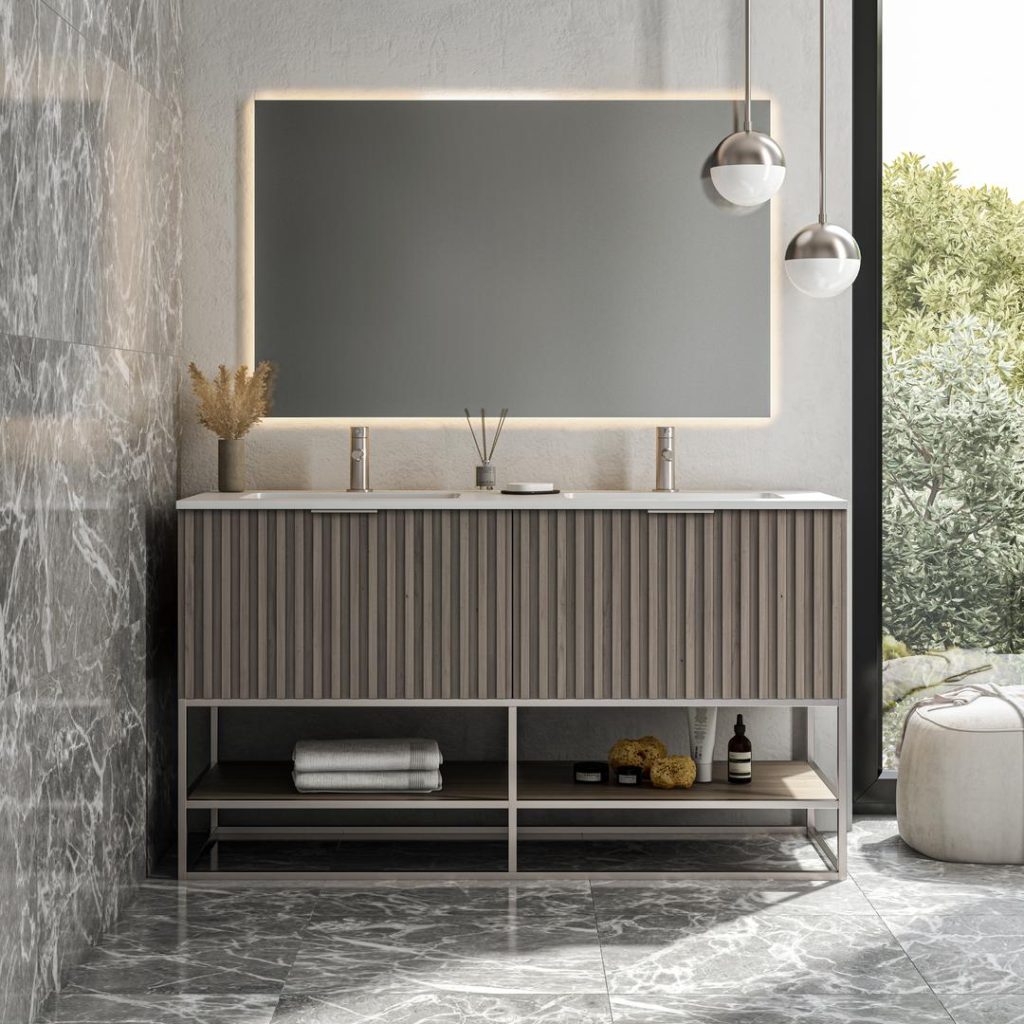 Premium Materials for Unrivaled Quality
Moreover, the hallmark of the BEMMA 60 inch vanity is its use of premium materials. The brand meticulously selects the finest woods and engineered materials to create vanities that are visually stunning and built to withstand the test of time. Therefore, the cashmere grey and Walnut finishes are a testament to this commitment, adding warmth and sophistication to your bathroom.
Effortless Assembly for Convenience
Moreover, BEMMA understands that your time is precious, and the installation process is designed to be hassle-free. The 60 inch vanity comes with comprehensive instructions and all the necessary hardware for easy assembly. You can have your new vanity ready to enhance your bathroom's aesthetics and functionality with minimal effort.
A Variety of Finish Options
Furthermore, the choice of finish is pivotal in defining your bathroom's aesthetics. BEMMA's 60 inch vanity offers two exquisite finishes – Cashmere Grey and Walnut. The cashmere grey finish exudes a rustic, weathered charm, while the Walnut finish adds a touch of classic elegance to your bathroom. Additionally, these options cater to diverse design preferences, allowing you to choose the one that resonates with your style.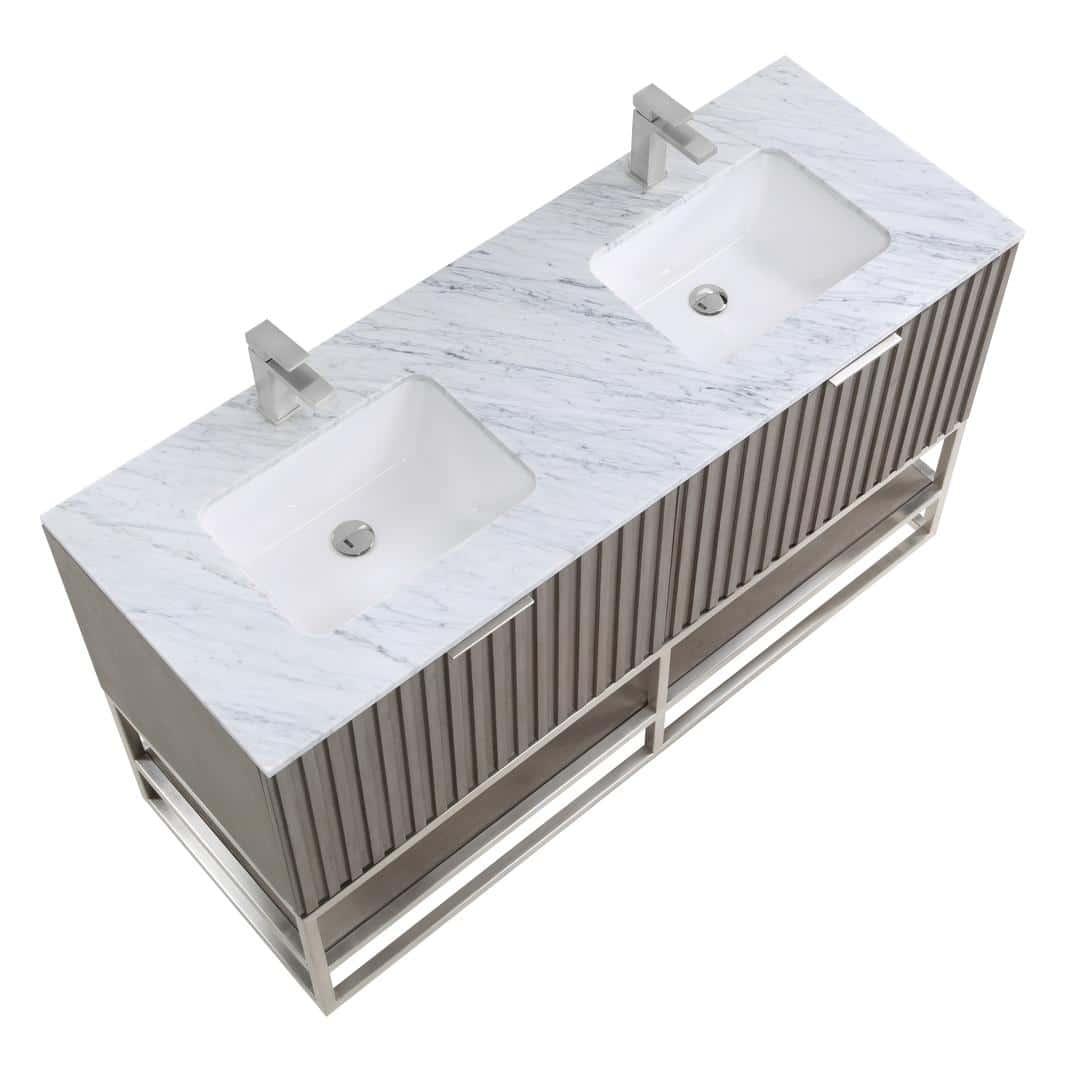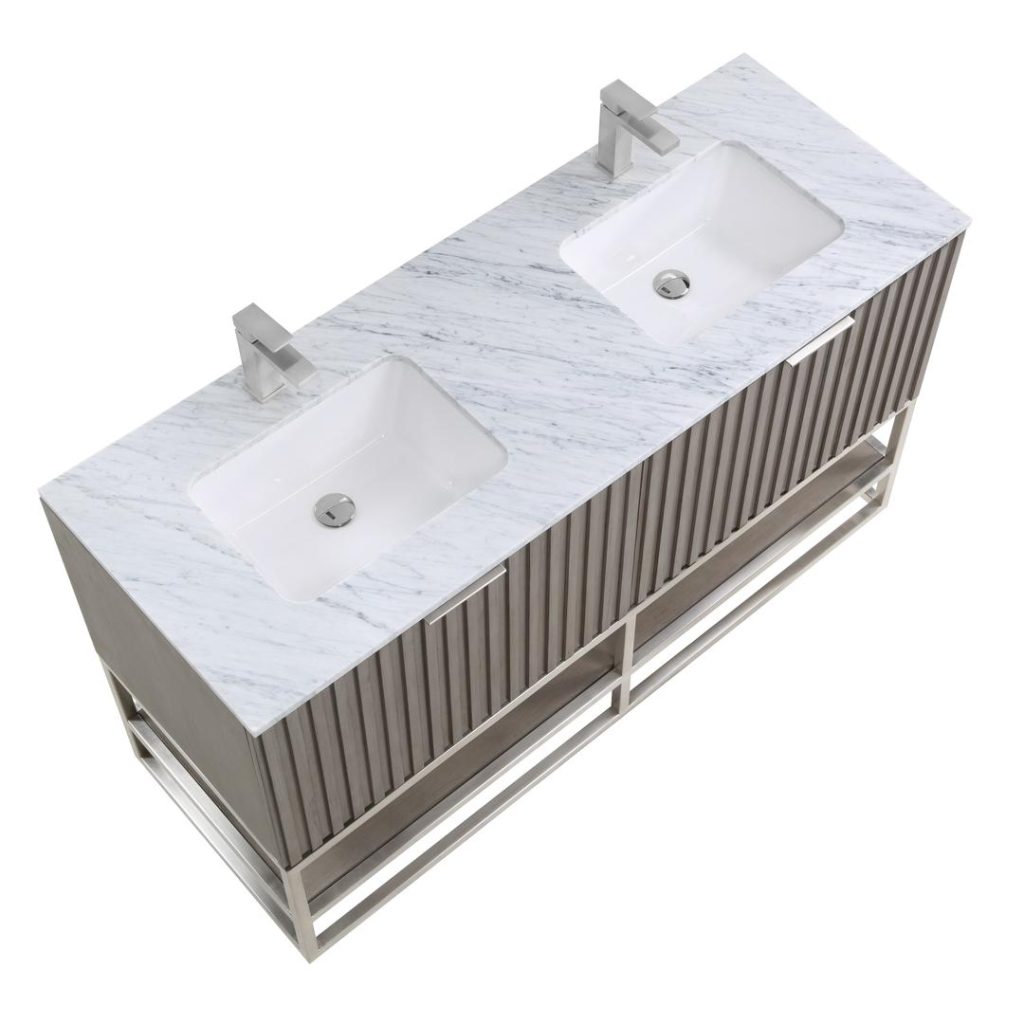 Ample Storage Space
As well, functionality is paramount in the world of luxury bathroom vanities. The 60 inch vanity is designed to offer ample storage space, allowing you to keep your bathroom organized and free from clutter. The intelligently designed cabinets and drawers provide a place for everything, from toiletries to towels.
Integrated Features for Added Convenience
BEMMA's 60 inch vanity often incorporates integrated features such as soft-close drawers, built-in lighting, and innovative storage solutions. These elements add a touch of convenience and sophistication to your daily bathroom routine.
60 Icnh Vanity Durability Beyond Compare
Moreover, your bathroom vanity should be able to withstand the daily wear and tear of a busy household, and the 60 inch vanity from the Terra Collection is built with longevity in mind. As well, crafted from high-quality materials, it boasts exceptional durability, ensuring it remains sturdy and beautiful for years to come, even in the busiest of households.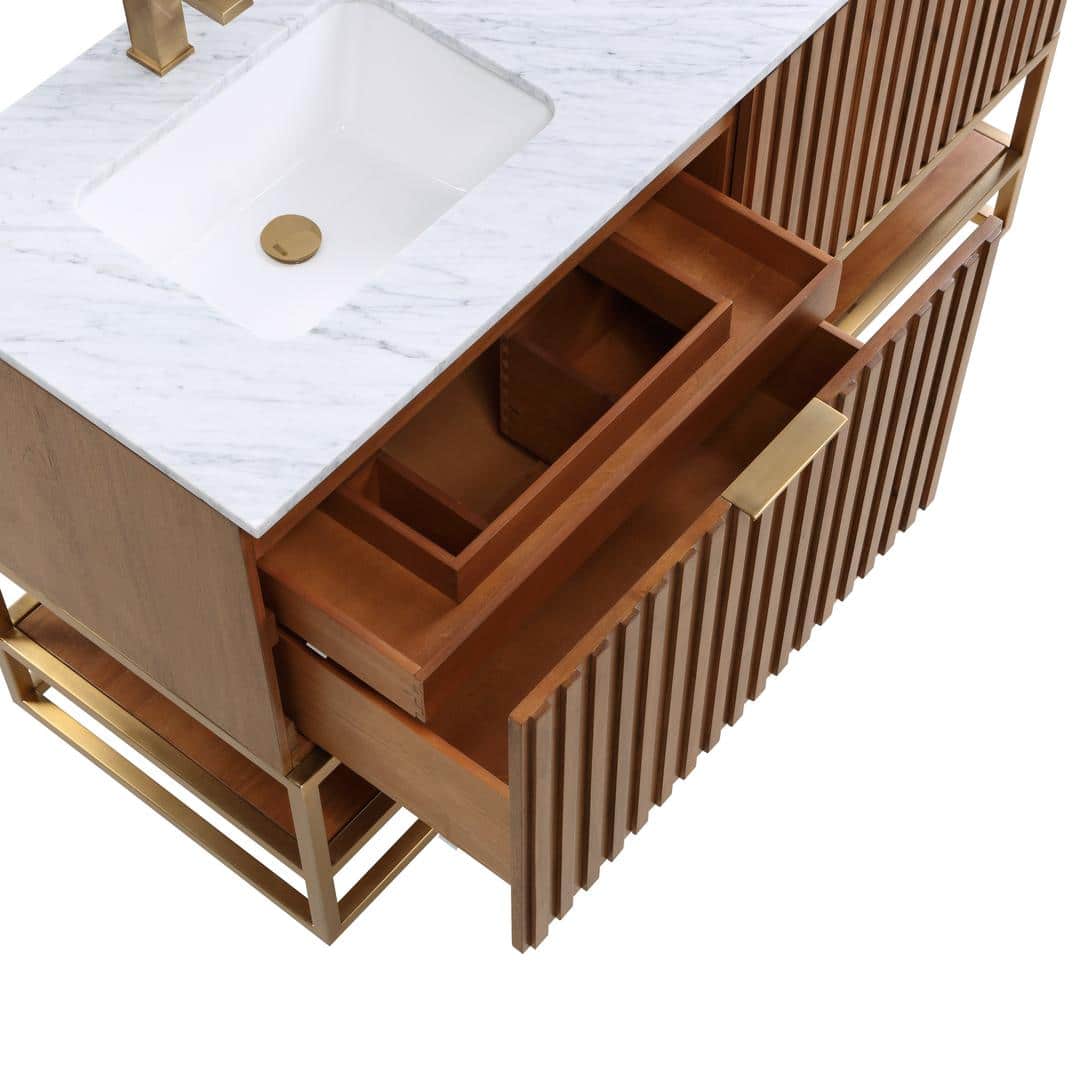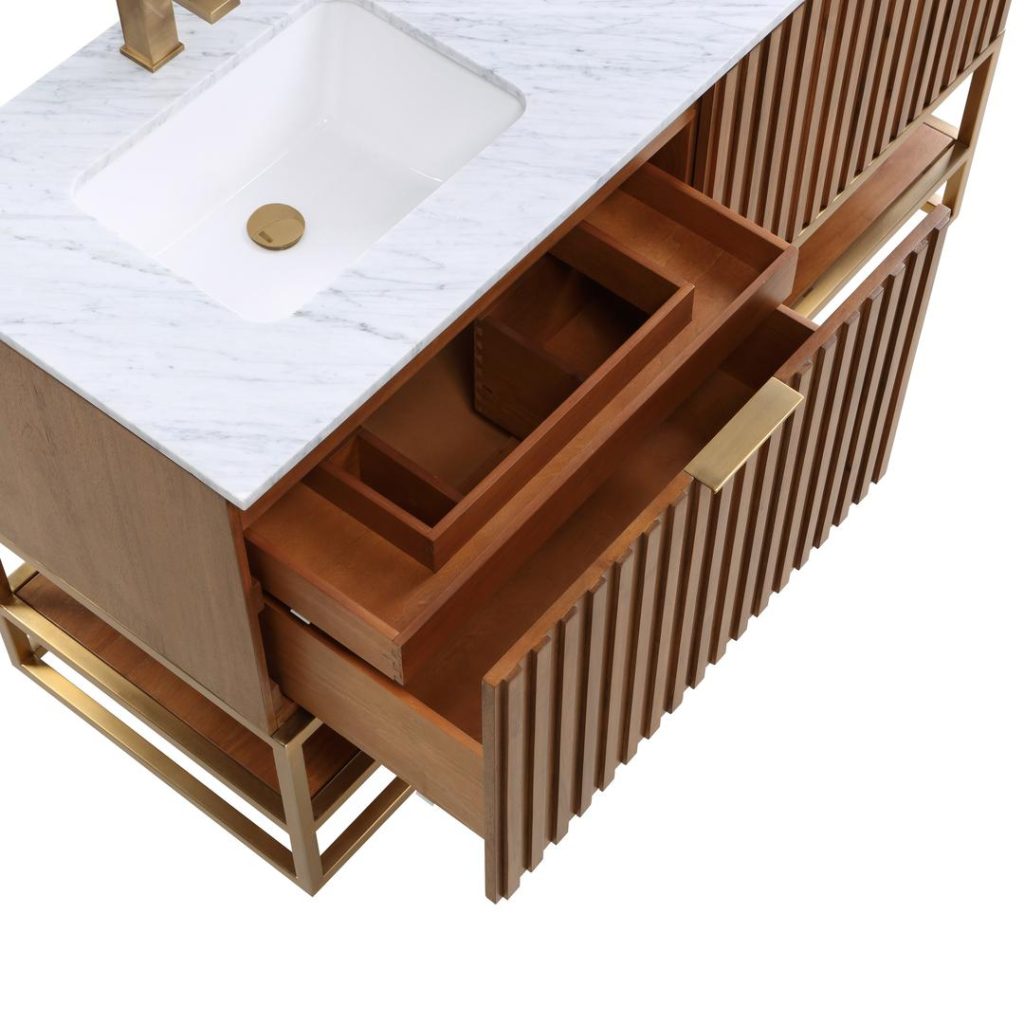 Versatile Dimensions for Any Bathroom
The 60 inch size strikes the perfect balance between size and functionality. Whether you have a spacious master bathroom or a more compact guest bathroom, this vanity is designed to fit comfortably. It offers ample countertop space while providing substantial storage within the cabinets and drawers.
Beautify Your Bathroom with BEMMA's 60 Inch Vanity from the Terra Collection
In conclusion, the BEMMA 60 inch bathroom vanity from the Terra Collection, available in cashmere grey and Walnut finishes, is a masterpiece of design, quality, and functionality. It offers an opportunity to personalize your bathroom to your unique style, with customization options for finishes, countertop materials, sink styles, and hardware. The use of premium materials ensures durability and visual appeal, making it a valuable addition to your bathroom. Thus, the integration of convenient features and ample storage space enhances your daily routine. Therefore, this vanity strikes the perfect balance between aesthetics and utility, transforming your bathroom into a luxurious retreat that perfectly marries form and function. With BEMMA, your dream bathroom is just a 60 inch vanity away, waiting to redefine your space with style and opulence.