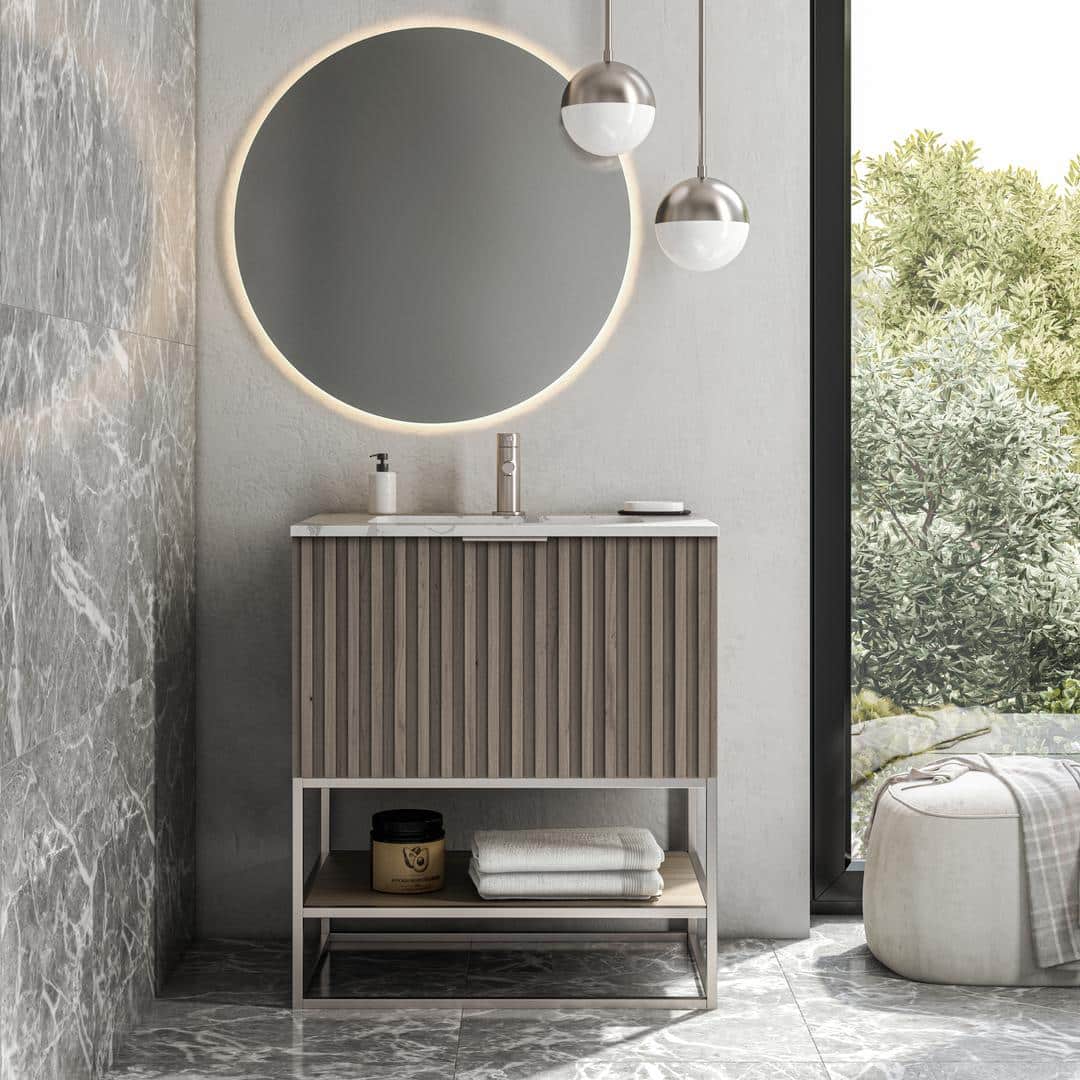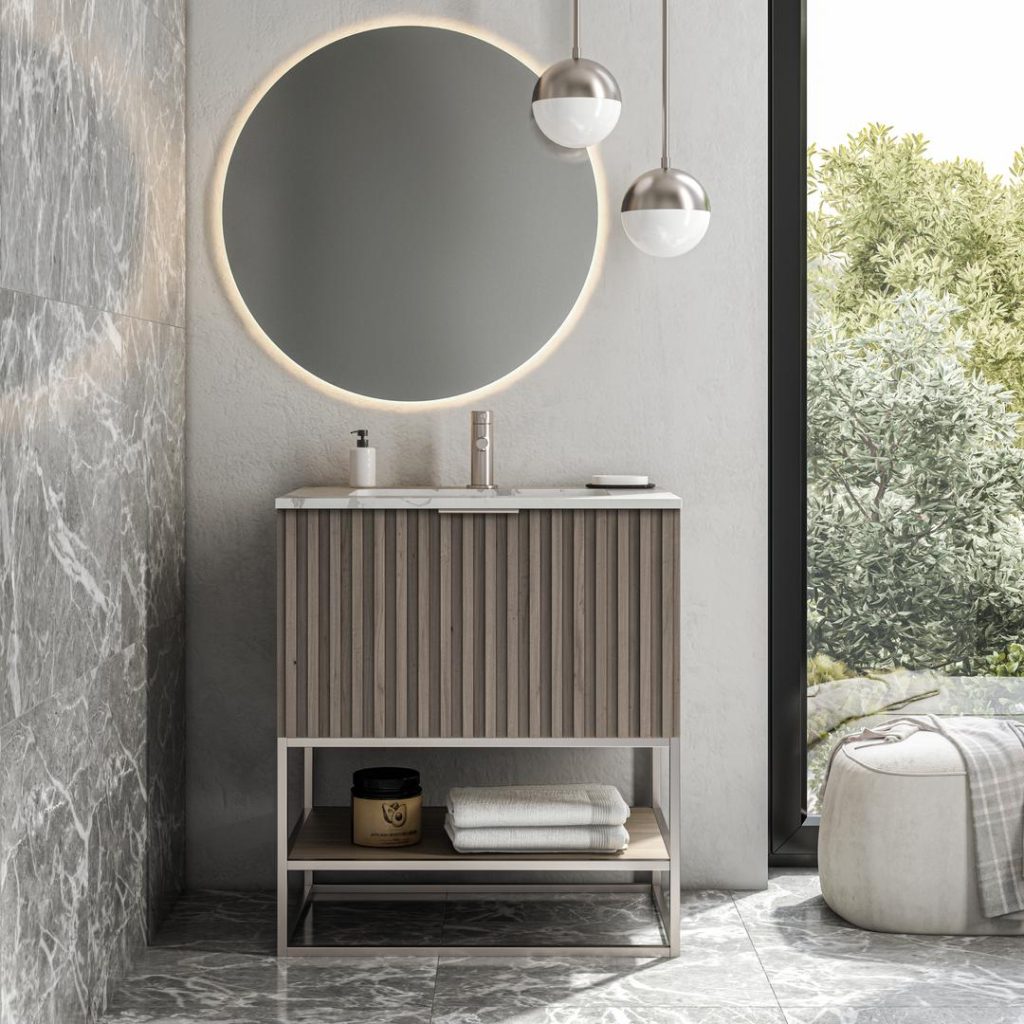 30-Inch Bathroom Vanities: A Comprehensive Guide
The bathroom is a sanctuary within your home, a place of both function and relaxation. Choosing the right vanity is crucial to creating a bathroom space that is both stylish and functional. At BEMMA, we take pride in offering a diverse selection of 30 inch bathroom vanities that are designed to meet your unique needs and elevate your bathroom to new heights of sophistication. In this comprehensive guide, we explore the world of our 30 inch bathroom vanities, discussing their versatility, design options, materials, storage solutions, and more.
Versatility and Space Efficiency
One of the standout features of our 30 inch vanities is their versatility and space efficiency.We design our vanities to make the most of your bathroom space. We make them suitable for various bathroom sizes, from compact powder rooms to larger master bathrooms. Their modest footprint allows you to optimize the layout of your bathroom, ensuring that there's plenty of room for other essential fixtures while still providing ample countertop space for your daily routine.
Design Options to Suit Your Style
Your bathroom should reflect your unique style and taste, and our 30 inch bathroom vanities offer a wide range of design options to help you achieve your desired look. Whether you prefer a classic and timeless design, a sleek and modern aesthetic, or something in between, our collection has something for everyone. You can choose from a variety of finishes, including classic white, rich wood tones, and bold color choices, to complement your bathroom's decor.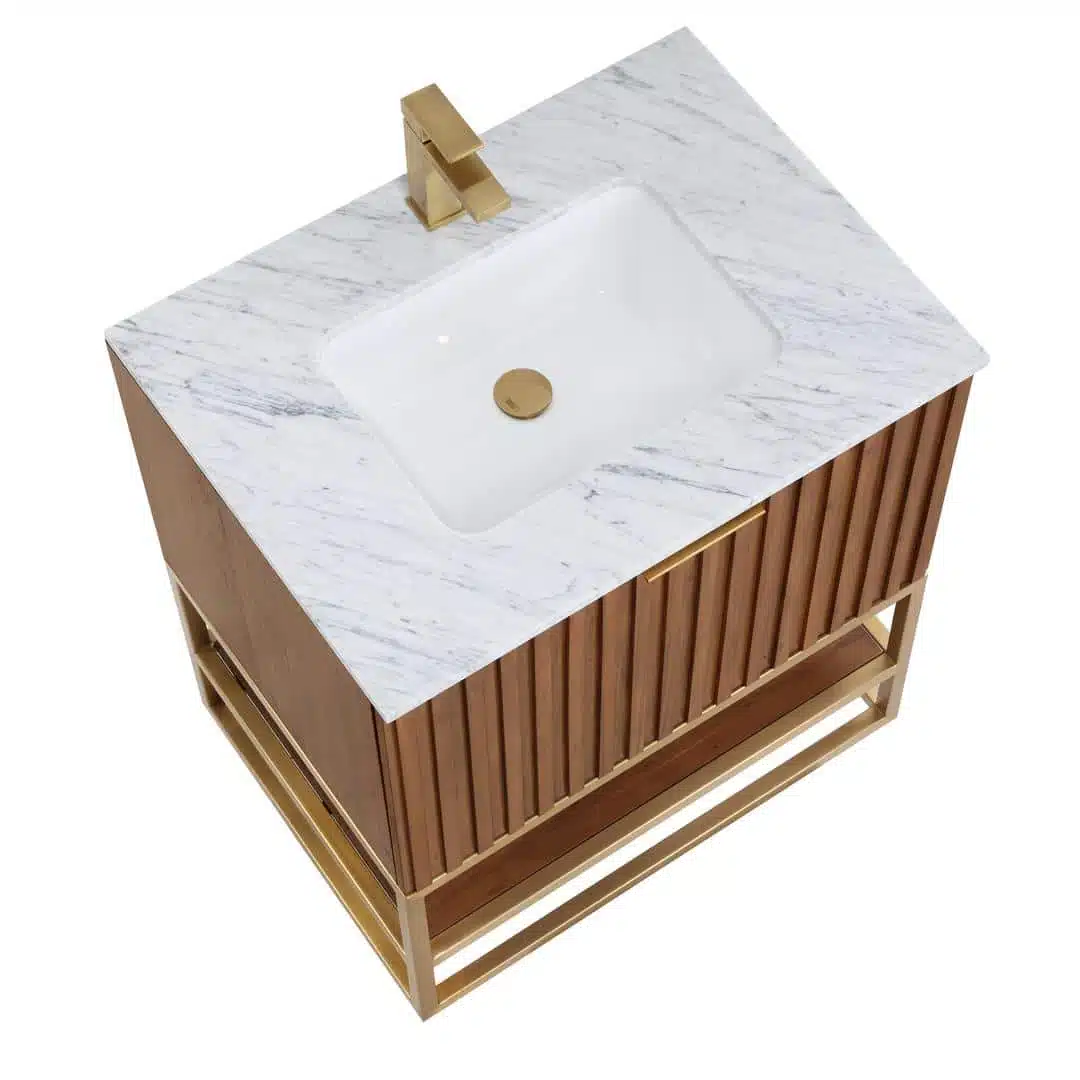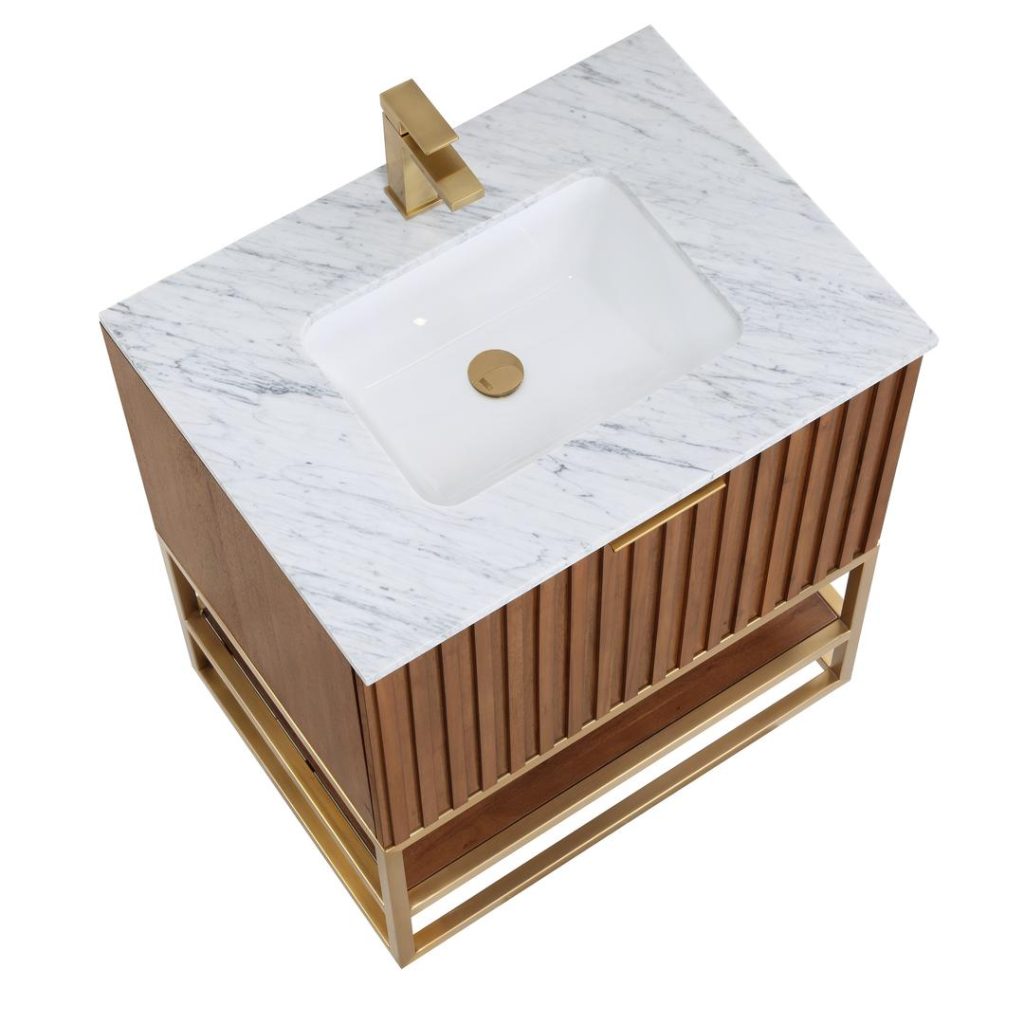 Bathroom Vanity Materials for Durability and Beauty
Quality is of paramount importance when it comes to bathroom vanities. We are committed to providing you with vanities that are built to last. We craft our 30 inch bathroom vanities from high-quality materials that combine durability with beauty. You can expect these vanities to withstand the rigors of daily use while maintaining their elegance and charm.
Ample Vanity Storage Solutions
Storage is often a primary concern in the bathroom. We design our 30 inch vanities to address this need effectively. Despite their compact size, we ensure our vanities have clever storage solutions that help you keep your bathroom organized and clutter-free. From spacious cabinets to convenient drawers, you'll find plenty of space to store your toiletries, towels, and other essentials.
Countertop Options for Practicality and Style
The countertop is a focal point of any vanity. Our 30 inch bathroom vanities provide you with a variety of countertop options to choose from. Whether you prefer the timeless elegance of marble, the durability of quartz, or the affordability of laminate, our collection has countertops that offer both practicality and style. You can select the material and color that best suits your needs and aesthetic preferences.
Vanity Hardware and Accessories for Functionality
Every detail counts when it comes to bathroom design. We ensure our vanities are equipt with high-quality hardware and accessories that enhance their functionality and aesthetics. You can choose from an array of handles, knobs, and faucets to personalize your vanity and add the finishing touches that make it uniquely yours.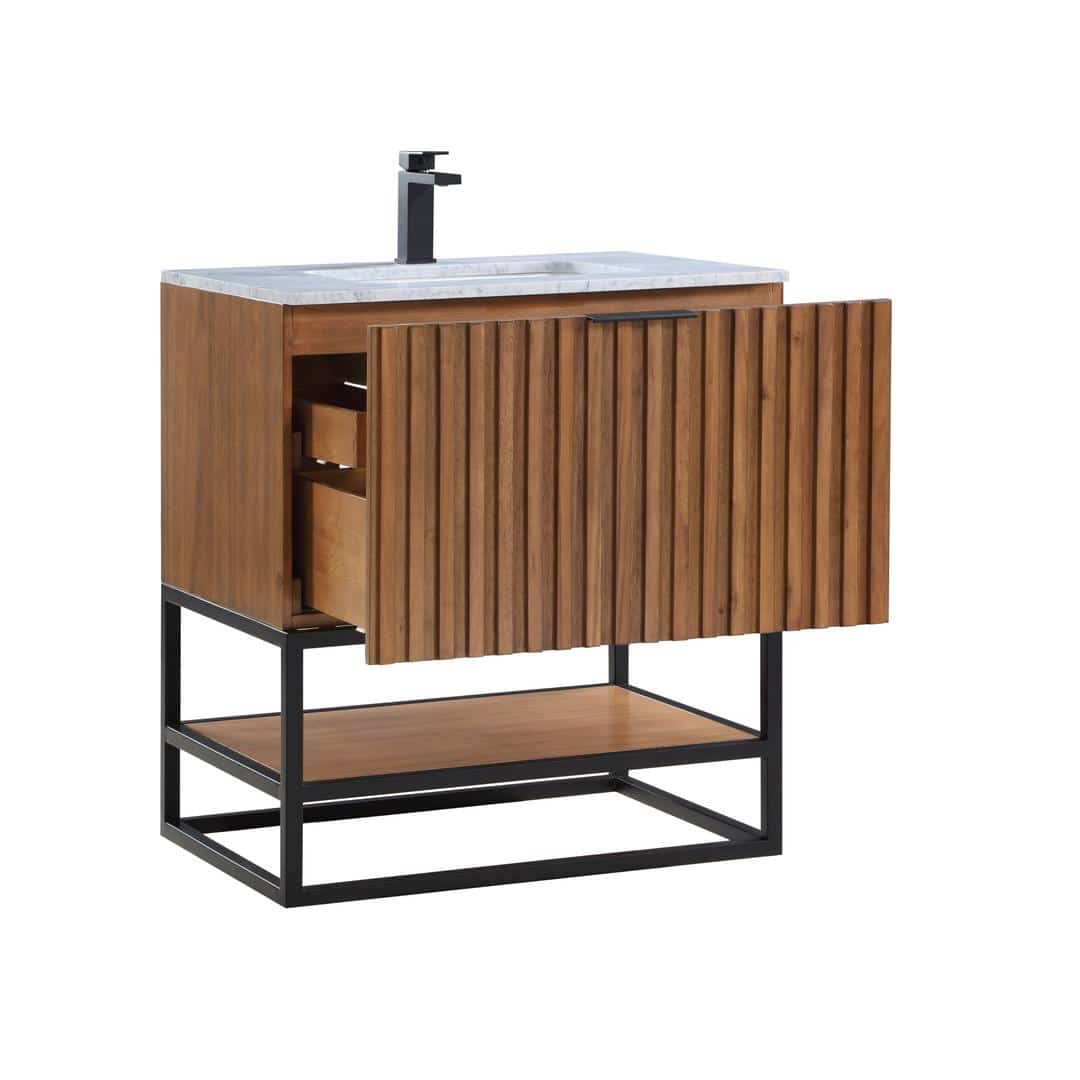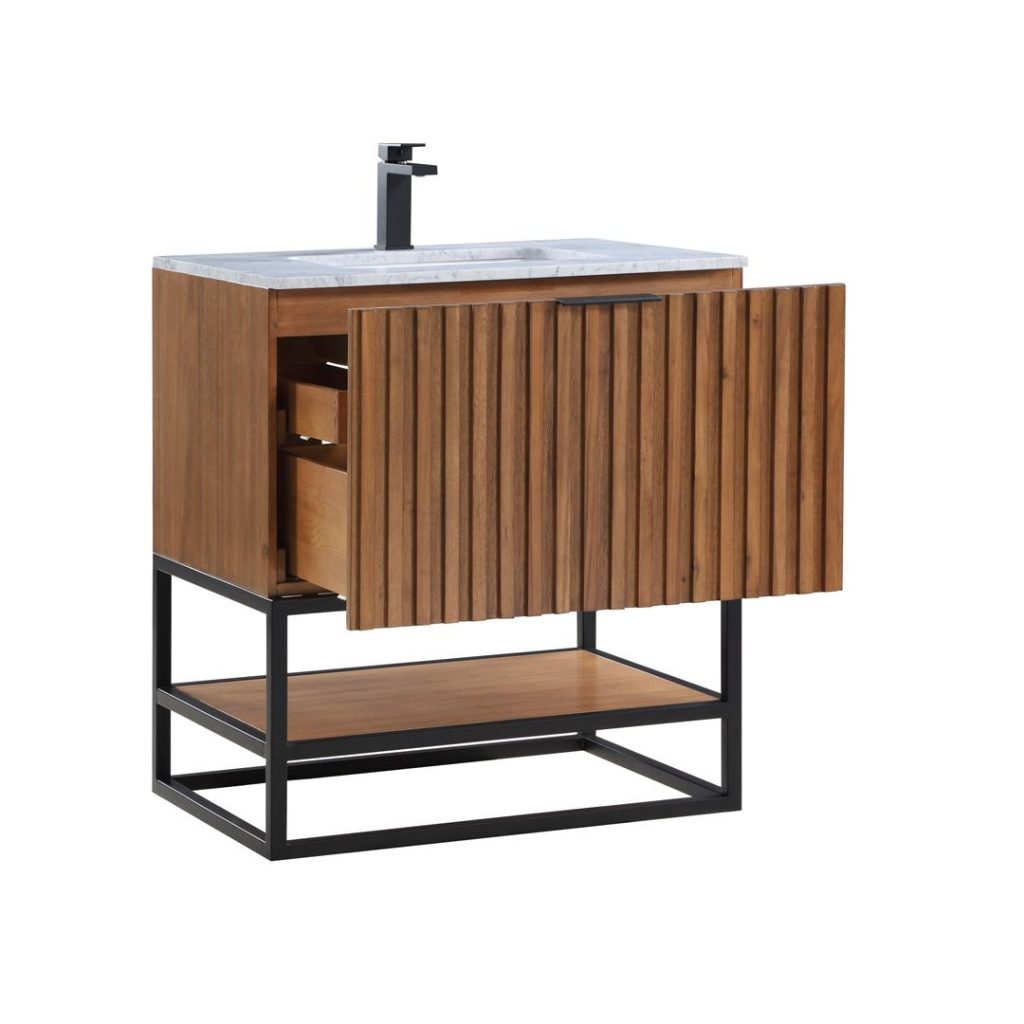 Easy Installation and Professional Support
We understand that the installation process should be straightforward and hassle-free. Our vanities come with comprehensive installation instructions and all the necessary hardware to ensure a seamless setup. For added convenience, we also offer professional installation services to ensure that your vanity is expertly installed and functions perfectly.
Elevate Your Bathroom with Our 30-Inch Bathroom Vanities
In conclusion, our vanities from BEMMA are designed to elevate your bathroom space by combining versatility, style, durability, and functionality. With a wide range of design options, high-quality materials, clever storage solutions, and customizable features, our vanities allow you to create a bathroom that suits your unique preferences and lifestyle. Transform your bathroom into a sanctuary of beauty and functionality with our 30 inch vanities – because your bathroom deserves the very best.