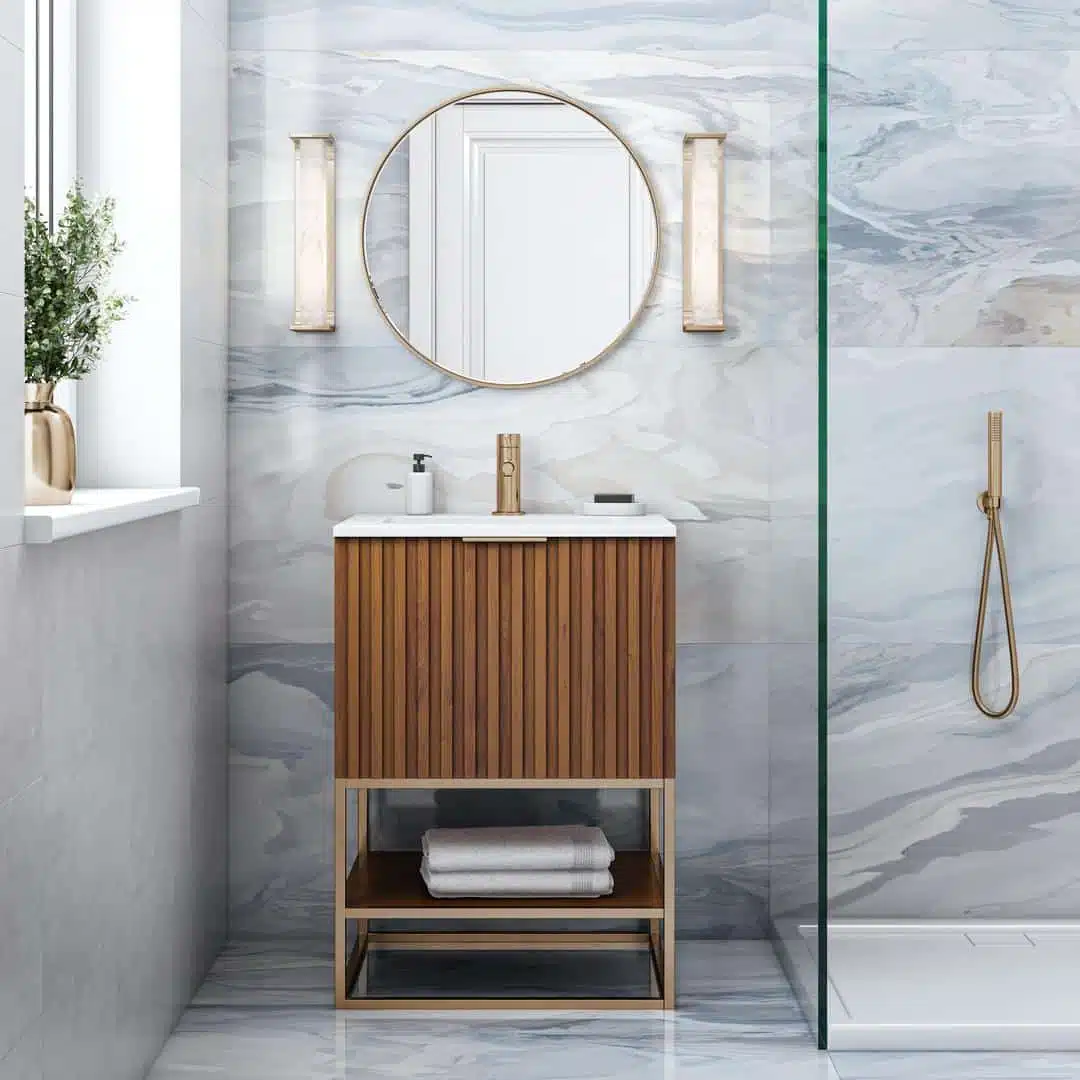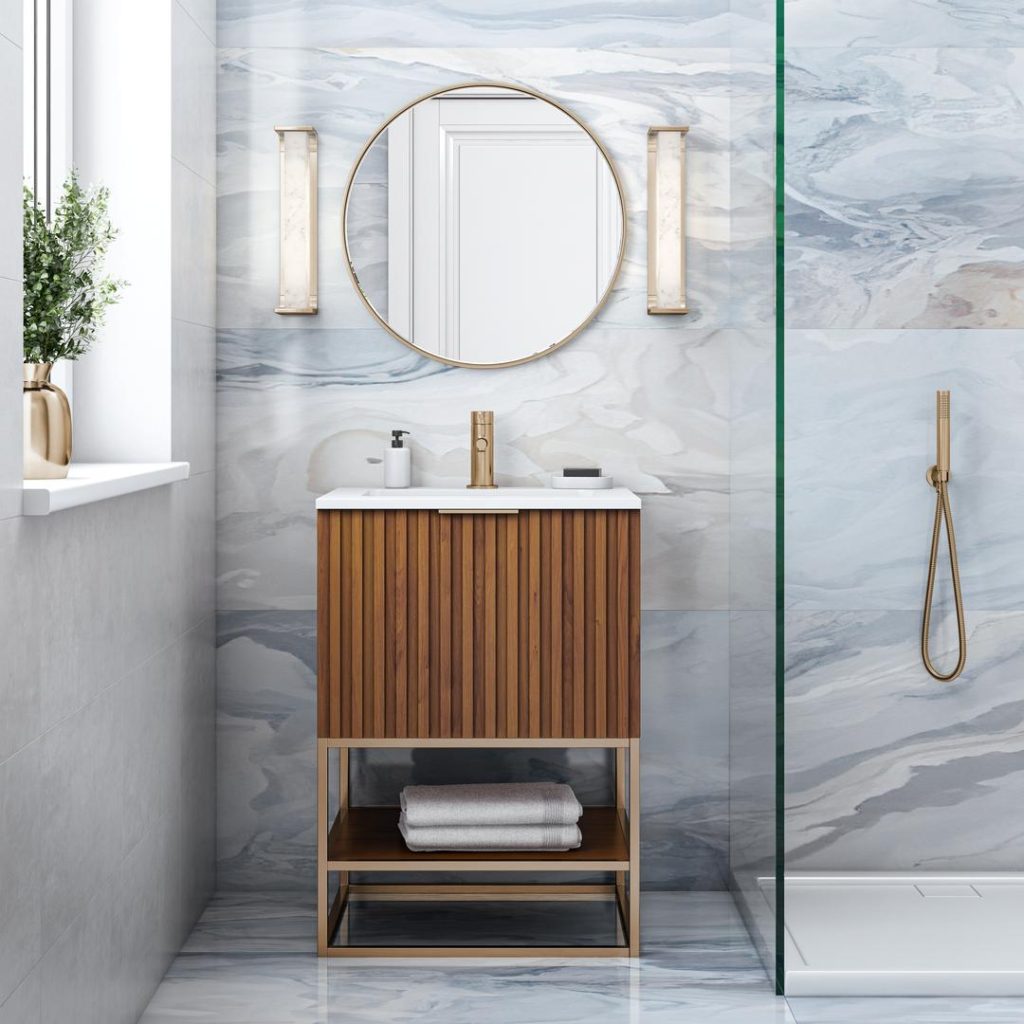 24 Inch Bathroom Vanity by BEMMA Design
Your bathroom is more than just a functional space; it's a sanctuary of rejuvenation and style. A well-chosen bathroom vanity can be the centerpiece that ties the entire room together while providing essential storage and functionality. BEMMA Design, renowned for its commitment to craftsmanship and innovative design, offers a 24 inch bathroom vanity that combines form and function in a way that elevates your bathroom to new heights of elegance and practicality. In this comprehensive guide, we will delve into the features, styles, materials, and benefits of BEMMA Design's 24 inch bathroom vanity, helping you make an informed decision that will transform your bathroom into a haven of beauty and efficiency.
The Versatility of a 24 Inch Bathroom Vanity
A 24 inch bathroom vanity strikes a perfect balance between form and function, making it an ideal choice for various bathroom sizes and layouts. Whether you have a compact bathroom that demands space efficiency or you're designing a guest bathroom that requires stylish yet functional storage, BEMMA Design's 24 inch bathroom vanity offers the versatility you need.
1. Space Efficiency: In smaller bathrooms, every inch of space matters. BEMMA Design's 24 inch vanity is thoughtfully designed to optimize space without compromising on style. It provides ample storage for your essentials while leaving room to move comfortably.
2. Guest Bathrooms: Guest bathrooms often require a vanity that's stylish and functional but not overwhelming. The 24 inch vanity offers an elegant solution, allowing your guests to feel pampered while maintaining a sense of spaciousness.
3. Powder Rooms: Powder rooms, where space is often limited, can benefit greatly from a compact yet chic vanity. BEMMA Design's 24 inch vanity serves as a stylish focal point without overwhelming the room.
4. Secondary Bathrooms: Even in larger homes with multiple bathrooms, secondary bathrooms can benefit from the efficiency and style of a 24 inch vanity. It provides practicality without sacrificing aesthetics.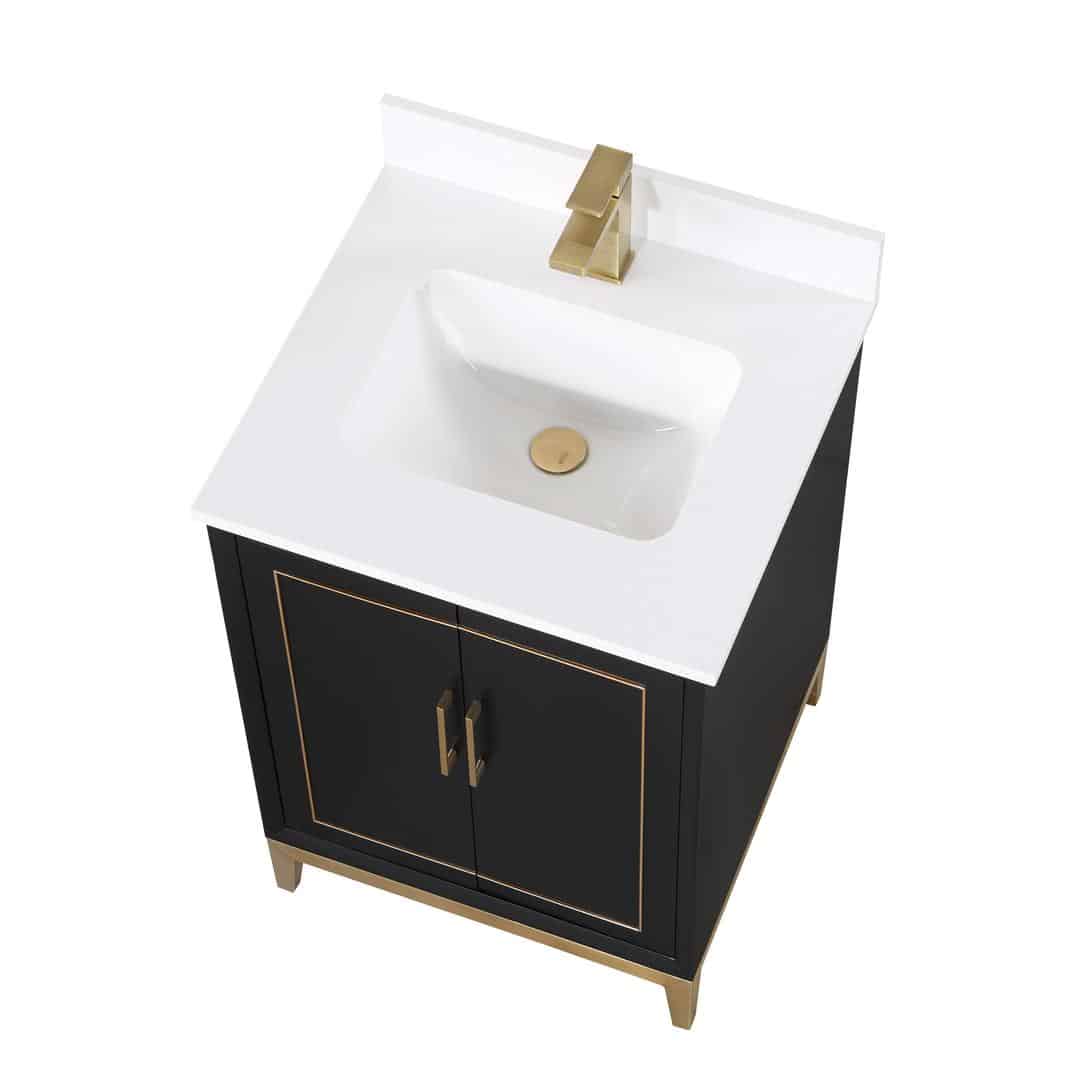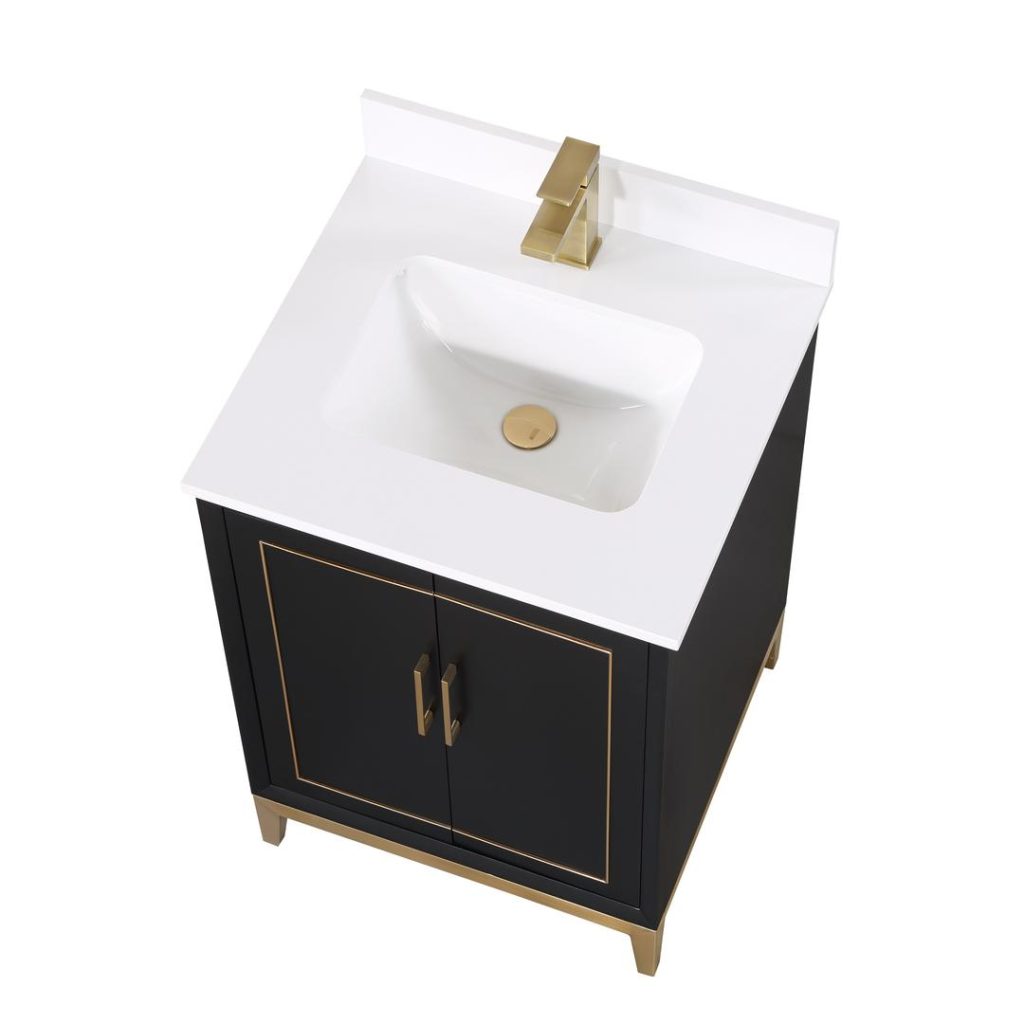 Styles to Match Your Vision
BEMMA understands that every bathroom is unique, and personal style matters. That's why our 24 inch bathroom vanity is available in a variety of styles to match your vision for the perfect bathroom. Here are some of the popular styles you can explore:
1. Modern Minimalism: For those who appreciate clean lines, sleek finishes, and a minimalist approach to design, our modern 24 inch vanity is a perfect choice. It combines functionality with a contemporary aesthetic, creating a sophisticated look.
2. Traditional Elegance: If you prefer a timeless and classic design, our traditional 24 inch vanity offers intricate detailing, raised panel doors, and warm wood finishes. It adds a touch of elegance to your bathroom.
3. Transitional Charm: Transitional style combines elements of both traditional and modern design. BEMMA's 24 inch transitional vanity strikes a balance between classic and contemporary, making it suitable for a wide range of bathroom themes.
4. Floating Vanities: A floating vanity creates a sense of spaciousness in your bathroom. Our 24 inch floating vanity not only looks chic but also makes cleaning the bathroom floor a breeze.
5. Open Shelving: Open shelving is a trendy choice for those who want to showcase their bathroom essentials and decorative items. Our 24 inch open shelving vanity provides a sense of openness while keeping everything within reach.
6. Customization: BEMMA understands that your bathroom should reflect your unique style. We offer customization options for our 24 inch vanity, allowing you to choose finishes, hardware, and even countertop materials that suit your taste.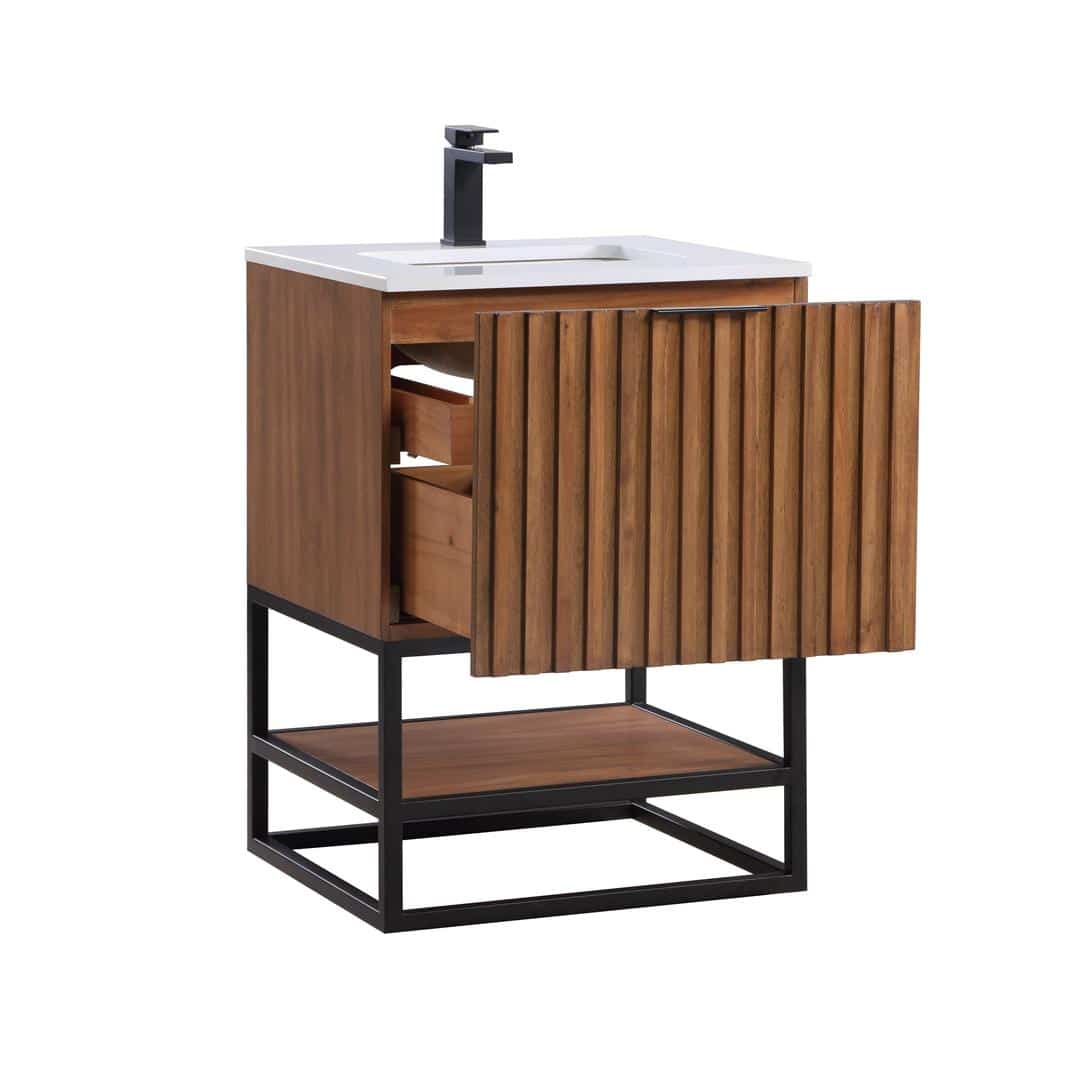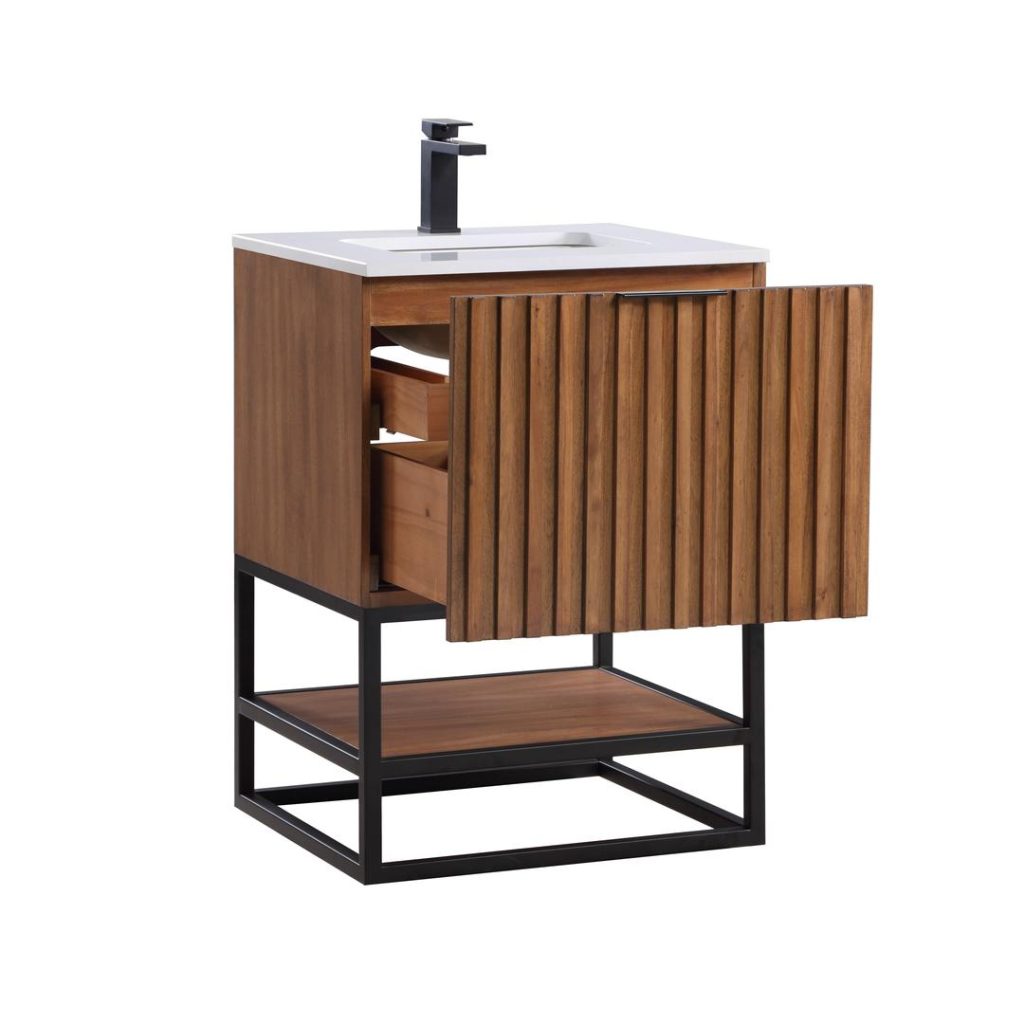 Materials that Stand the Test of Time
Durability is a paramount consideration when selecting a bathroom vanity, and BEMMA takes pride in offering materials that stand the test of time. Our 24 inch bathroom vanity is crafted with the finest materials, ensuring longevity and aesthetic appeal.
1. Solid Wood: Many of our 24 inch vanities are constructed from solid wood, which not only imparts a rich and authentic look but also ensures sturdiness and durability. Wood finishes, such as oak, maple, or cherry, provide timeless beauty that lasts for years.
2. Marble and Quartz Countertops: The countertop material plays a crucial role in a bathroom vanity's longevity and aesthetics. BEMMA offers 24 inch vanities with marble and quartz countertops, known for their beauty and durability. These materials are resistant to stains and moisture, making them perfect for the bathroom environment.
3. Porcelain and Ceramic Sinks: The sink is another critical component of a bathroom vanity. Our 24 inch vanities feature porcelain and ceramic sinks that are not only visually appealing but also easy to clean and highly resistant to wear and tear.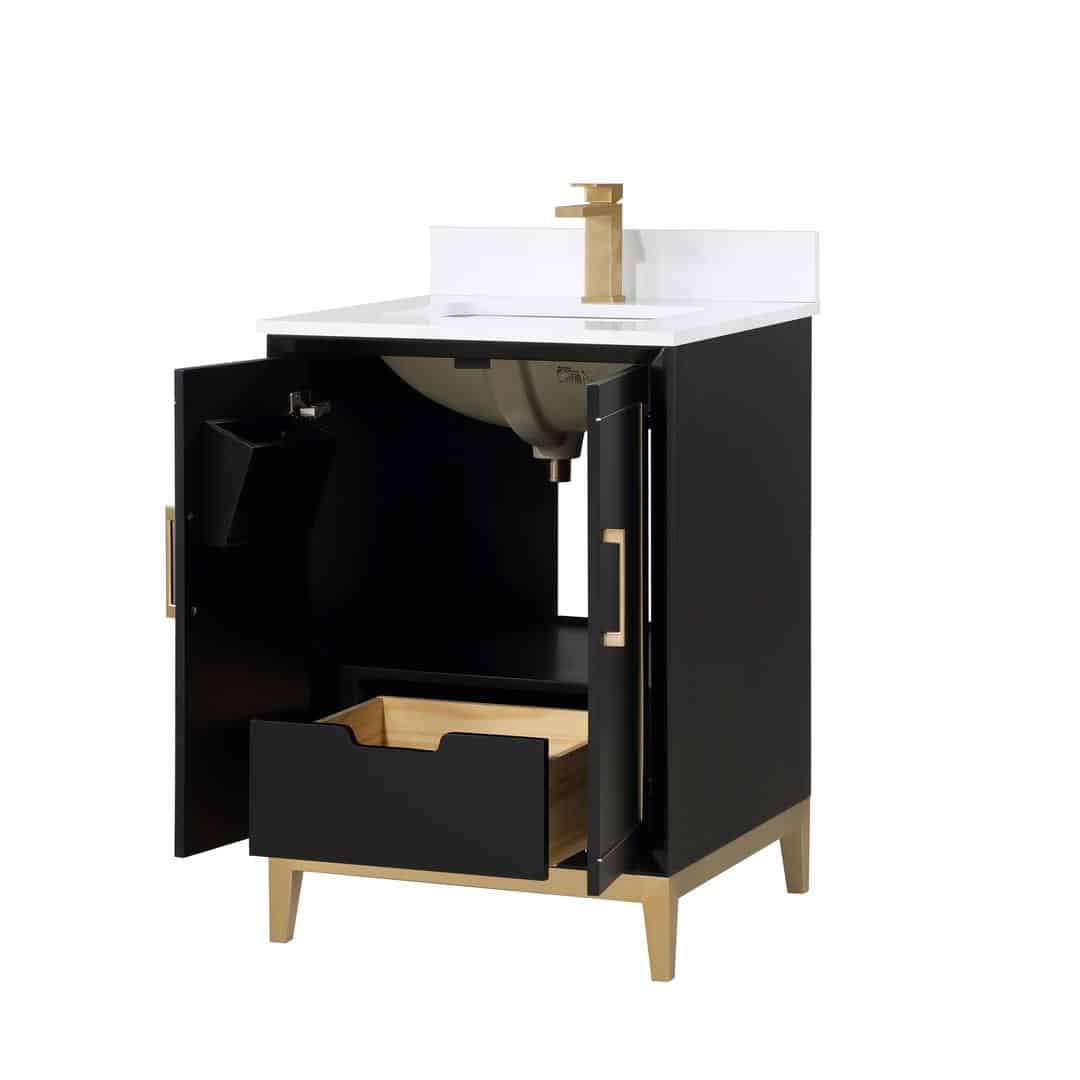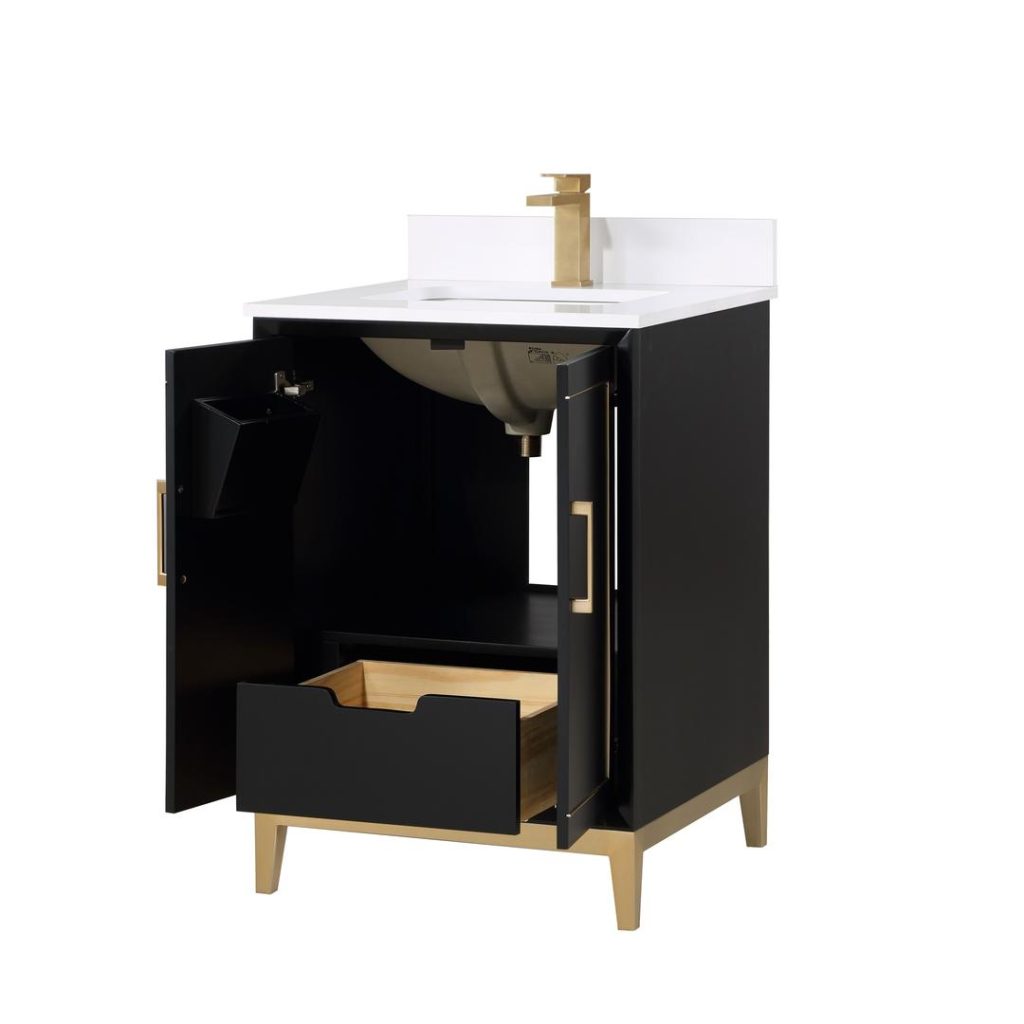 Functionality at Its Best
A bathroom vanity should not only be aesthetically pleasing but also highly functional. BEMMA's 24 inch bathroom vanity is designed with practicality in mind, offering features that enhance your daily routine.
1. Ample Storage: Despite its compact size, our 24 inch vanity provides ample storage space. You'll find drawers and cabinets that help you keep your bathroom organized and clutter-free.
2. Soft-Close Mechanism: Tired of the sound of slamming cabinet doors? Our 24 inch vanity comes equipped with a soft-close mechanism, ensuring quiet and gentle closing of drawers and doors.
3. Pre-Drilled Holes: Installing a faucet is hassle-free with pre-drilled holes on the countertop. It saves you time and effort during installation.
4. Easy Maintenance: We understand that a busy lifestyle leaves little time for extensive cleaning. That's why our 24 inch vanity is designed for easy maintenance. Wipe down surfaces with a damp cloth, and your vanity will continue to look as good as new.
5. Matching Mirrors and Accessories: To complete your bathroom's look, BEMMA offers matching mirrors, faucets, and accessories that complement your 24 inch vanity. This coordinated approach ensures a cohesive and stylish bathroom design.
Installation Made Simple
BEMMA Design believes that the installation process should be as straightforward as possible. Our 24 inch bathroom vanity is designed for easy installation, whether you're a seasoned DIY enthusiast or relying on professional help.
1. Detailed Instructions: Each 24 inch vanity comes with detailed installation instructions that guide you through the process step by step.
2. Standard Plumbing Compatibility: Our vanities are designed to work with standard plumbing configurations, ensuring a hassle-free installation experience.
3. Professional Support: If you encounter any issues during installation, our customer support team is readily available to assist you.
Enhance Your Bathroom with BEMMA Design's 24 Inch Vanity
In conclusion, BEMMA's 24 inch bathroom vanity offers a perfect blend of style, versatility, durability, and functionality. Whether you're looking to maximize space in a small bathroom, create an elegant guest bathroom, or upgrade a secondary bathroom, our 24 inch vanity is the ideal choice. With a range of styles, materials, and customization options, you can truly make your